Unlike our twice-weekly list of free app suggestions, all apps and games in our top 5 list are tested ourselves before being suggested to our customers. Therefore, here we only handpick suggestions for apps and mobile games that we can recommend with a clear conscience.
Do I need an account? Does the app cost anything? And what about ads and in-app purchases? We give you all the information about each app proposal and embellish it with screenshots and videos. Here are the top 5 apps for week 36 of 2023.
Remini – Simply great photography (Android and iOS).
Let's start with another AI tool to process photos. Remini promises to create AI photos based on our own images, but also beautifies existing images. Let's be clear: Do you want to edit your photos? Look at the ads first. Want to save optimized images? Watch the ads first. You will also be notified of the paid Pro version, which removes ads, removes restrictions, and adds more features.
Using a paid app, you can also take a photo of your face, dress it in a suit, and take a picture for a job application. Speaking of payments, you'll pay just under $5 per week for the Lite version and $10 per week for the Pro version. To be honest, I think both are too steep.
But there are countless other apps for AI-generated images, so the recommendations here are aimed at a different purpose: improving images. Here you can take old, blurry photos and enhance them for free. As a result, the dust is removed from the photo, making it look sharper than the sometimes blurry original photo. We would like to recommend this app for exactly that purpose, and honestly only for that purpose.
As a test, Kashi tried it out using photos of his grandparents from more than 70 years ago. Instead of meaningless app screenshots of his AI-generated photo creations, he uploaded before-and-after photos of his grandparents here.
price: free / advertisement: A lot of / In-app purchases: Yes, $4.99/week for Lite, $9.99/week for Pro account required: no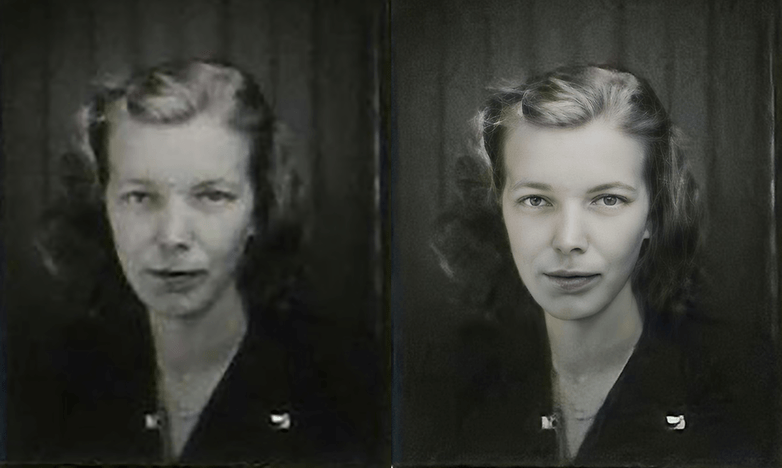 Aim Lab Mobile (Android and iOS)
If you regularly enjoy first-person shooter games, you may already be familiar with Aim Lab Mobile. This software available for PC trains you for FPS games. Here you can practice shooting, improve your reflexes and improve your accuracy. This virtual target exercise is now also available in public beta on mobile versions for Android and iOS.
You can train on six different categories, including reaction time and target acquisition and accuracy. Game-specific presets (aiming aids, controls) allow you to simulate and train your desired FPS game as accurately as possible. You can track your progress with subsequent detailed analysis. Additionally, you can gradually move up the world ranking list and share your successes with your friends.
price: free / advertisement: no / In-app purchases: yes / account required:Option
You can adjust the difficulty level, so the learning effect will change accordingly. There are no ads and in-app purchases are only superficial. Therefore, if you want to hone your FPS skills in the subway, you will have the opportunity to do so thanks to the mobile version of Aim Lab Mobile. Shoot!
Final Fantasy VII Ever Crisis (iOS & Android)
Every gamer knows the names Cloud Strife and Sephiroth. We are talking about his two characters from one of the most famous games of all time: Final Fantasy VII. However, not all of the game's puzzles have been solved yet, and some background stories remain untold. This is exactly what the free Final Fantasy VII does.
The gameplay here is very faithful to the old familiar. It's all about exploring the hero's story. It also includes familiar Final Fantasy characters, and you'll have to fight hordes of enemies and bosses to get to the bottom of the story. The game uses HD video for video sequences and classic pixel graphics for the game itself. Controls are easily operated via the touch display.
price: free / advertisement: no / In-app purchases: yes / account required: no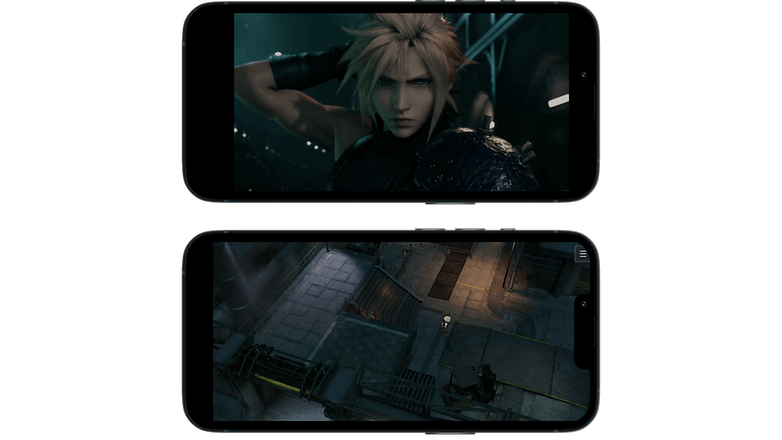 However, the biggest criticism here is the age-old gacha system. To get better characters, you need to invest in-game currency. This can also be purchased. It's fine at first, but you'll get even better later by using the corresponding heroes. The reviews on Google Play Store are also quite low at 3.5 stars, but this is due to the fact that no one participated in the game on his September 6th release date, which is a hot topic in the reviews.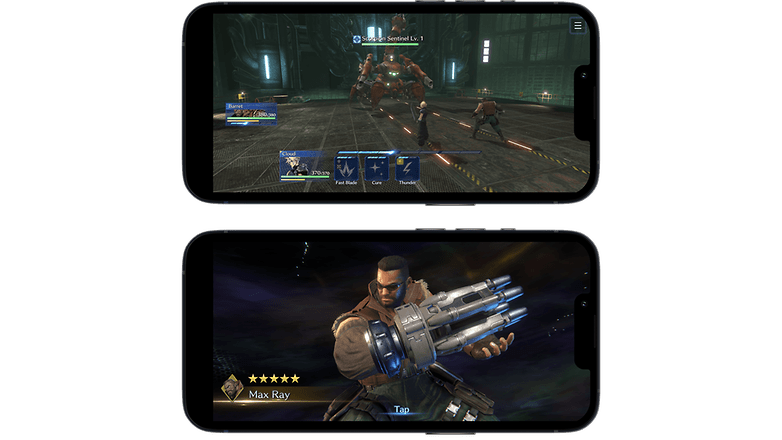 However, the game was just officially released on September 23rd, so you can safely ignore these comments. One thing is clear: this game is incredibly fun. The storytelling is excellent and in the old Final Fantasy style. This is due to the fact that the publisher here is good old Square Enix. If you want to experience free adventure with Cloud Strife, take a closer look at the title.
Otter.ai (Android and iOS)
No, Otter.ai is not an artificial intelligence mammal simulation tool. Instead, Otter.ai is a very powerful productivity tool for meetings and interviews. Please note: You can only benefit from this app if you speak English. In that case, Otter.ai is a very practical tool for recording, transcribing, and summarizing text.
Simply run it during a meeting or lecture and it will transcribe everything that was said in amazingly high quality in real time. Alternatively, you can import the file. You can also combine the app with Calendar and use it beyond Android and iOS with Slack, Dropbox, or via a Chrome extension. Get automated notes for Zoom, Google Meet, and Microsoft Teams.
price: free / advertisement: no / In-app purchases: yes / account required: yes

Of course, you can edit the text later, highlight locations, and name the captured audio. In testing, I ran the app along with a YouTube clip from the Otter.ai tutorial and it captured every word correctly.
As you might expect, Otter.ai also has a payment model that they use to make a living. The Business plan costs $20 per month if paid annually, and the Pro plan costs $10 per month. If you want to use the free Basic package, you will have to live with the limitations. You can record up to 30 minutes of sessions, for a total of 300 minutes per month. Additionally, you can only import up to three files per month. But to be honest, if I call and interview from time to time, that's enough for me.
Souls (Android & iOS)
Souls is a visually appealing car battle that's all the rage right now. Is it a revolutionary new idea? No, not a little. But those who like this genre that combines adventure, role-playing, and action will definitely get their money's worth with Habby's (Survivor, io, Archero) new game. You want to take part in battles with up to five characters at the same time and, of course, defeat your enemies with swords.
The story revolves around the souls of heroes who are sealed after a war and must be freed personally. There are a total of 60 different heroes with different skills. In my opinion, Hubby could still improve the balance and drop rate a bit more.
price: free / advertisement: no / In-app purchases: yes / account required: no
Of course, it's easy at first, but it gets harder in the second half. That's when the idea of ​​speeding up the fun with in-app purchases probably comes to mind. Therefore, although they can live without money, they sometimes spend it reluctantly. Still, the game was fun to test, the story is great, and if car battles aren't enough for you, you can play the game on your iPhone or your Android smartphone.
Today we have proposed two games and three tools. Please let me know if you find anything interesting. Of course, you can always send us your app suggestions in the comments section.