What you need to know
Fitbit introduces its redesigned app that simplifies the app to Today, Coach, and You tabs.
The Today tab includes customization options so users can put some focus on their most important metrics and goals.
The 'Coach' tab makes finding the right workouts and instructors easier, while the 'You' tab provides better health-related insights into your trends and past.
The Pixel Watch 2 and Pixel 8 series will be unveiled on October 4.
After the teasers earlier this summer, the Fitbit app redesign is finally starting to hit mobile devices today, and we're being briefed on some of the changes.
As detailed in a Keyword blog post, Fitbit's redesign means users will find a simplified app homepage with everything centered around three tabs: Today, Coach, and You. Starting with "Today," it looks like Fitbit is moving the app in a more personalized direction, as the company adds ways for users to dictate what information is most important — and what should be shown first.
Customize Today allows users to decide which metrics they would like to see centrally when they open the app. From here, users can 'choose their focus', playing off their personal goals so they can see where they are on a daily basis without having to spend time looking for them. These "focuses" can include sleep, stress, exercise, and more.
Tracking your physical activity is a little easier because Fitbit has taken steps to better communicate with your phone's sensors.
Fitbit says this work allows the app to better track a person's steps and now works for running and walking without the need for a Fitbit device or Pixel Watch. Sessions can also be followed directly from the Today page of the app. In addition, users can also manually log their water intake, food consumption and other aspects via the 'Track a session' pop-up page.
The Coach tab is essentially a revamped version of the old app's Discover tab, filled with recommended exercises and tips. The new design allows active users to filter workouts based on their type, duration, equipment required, and even by instructor.
If you've signed up for a Fitbit Premium subscription, the company says consumers can unlock more HIIT and dance cardio classes. Even workout routines from Alo Moves and Tone It Up have been added.
When it comes to "you," Fitbit's redesign has added some easier-to-understand metrics, highlighting patterns, and information when you glance at them quickly. Hopefully, the changes will help users better understand their trends and their health and wellness data. By tapping on data in a graph, the app can delve deeper into the topic, helping health-conscious individuals better understand what a change could mean for their well-being.
Fitbit has announced and already initiated the mandatory migration, which will include user accounts in Google's privacy and security system. The company has reiterated this, informing users that they can "control what gets saved and shared with a simple, secure app experience, backed by Google's industry-leading privacy and security features."
If you still need to do this, it's quite simple and shouldn't take more than a minute to get you migrated before the 2025 deadline.
With the arrival of the Fitbit redesign, Google's autumn of reveals is starting to take shape. The Pixel Watch 2 and Pixel 8 series are set to launch in two weeks on October 4, with the former rumored to be getting its own Fitbit refresh. There is virtually no doubt that both devices will already have the latest software and different ways to fully utilize their potential.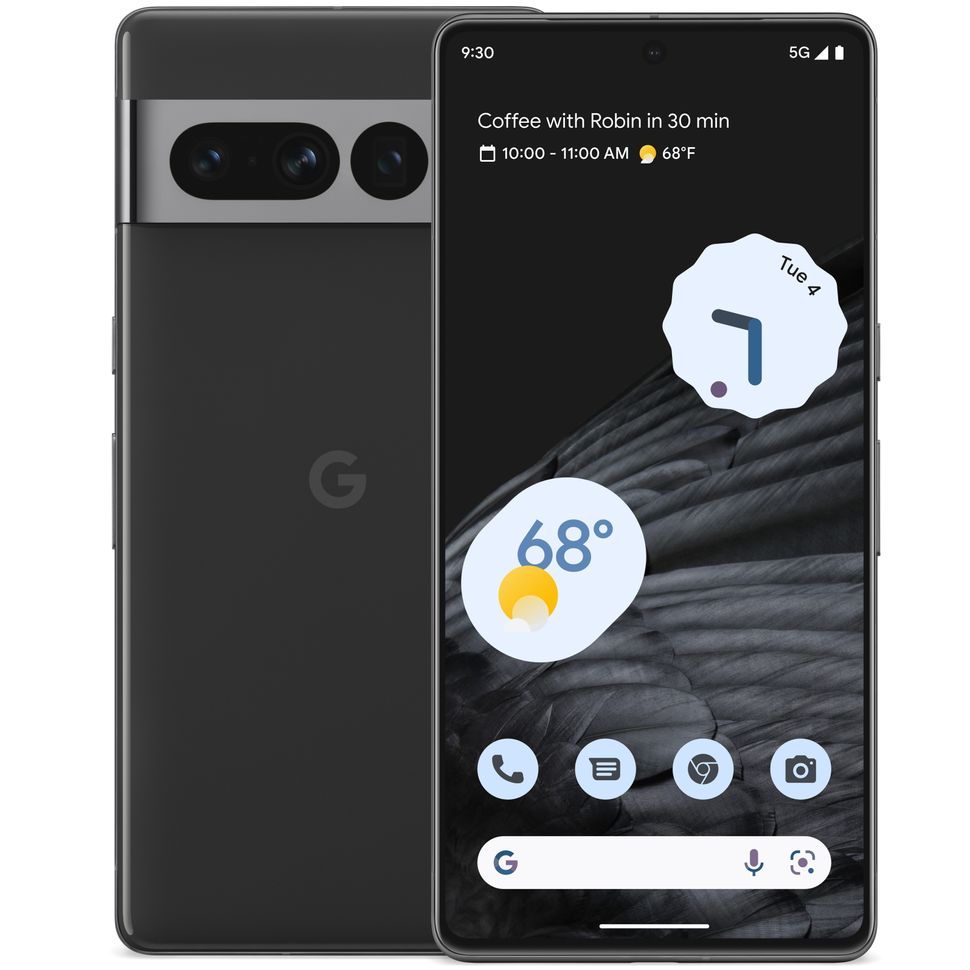 If you're interested in your health, the Google Pixel 7 Pro can help you achieve those goals. With an immersive 6.7-inch screen, Pixel 7 Pro makes the highlights of your workout even more impressive. The device fits well with Fitbit's ecosystem of devices, as well as the Pixel Watch. And the exclusive Pixel updates only make it that much more appealing.