If you're an audiophile at heart, you know there's a big difference between the sound quality and usability you'd get from a pair of headphones versus a set of earbuds. Both can work well overall, but you want the best experience possible when it comes to audio, whether it's listening to your favorite album or jumping on a call to catch up with friends. Earbuds won't deliver the level of sound quality and detail that a good pair of headphones will, and likewise, headphones won't give you the freedom and versatility of a pair of buds. However, purchasing both can get a bit pricey once you start shopping around.
Thankfully, Amazon's got a good set of deals on Sony headphones and earbuds that won't cost you an arm and a leg. Both the Sony WH-XB910N noise-canceling wireless headphones and the WF-C700N noise-canceling wireless earbuds are on sale right now, offering two budget-friendly alternatives for those looking to grab a pair of either — or both! With the WH-XB910N getting a $100 discount and the WF-C700N getting a $20 discount, you can get yourself a good set of headphones and earbuds for about $250.
When you're kicking back at the end of the day and just want to relax with some tunes, there's nothing like a comfortable pair of wireless headphones to throw on and zone out with. Sony's WH-XB910N are a good midrange set of noise-canceling headphones with a comfortable fit, an impressive range of sound, and digital dual noise-canceling to let you truly get lost in your tracks. Designed specifically for music, these wireless headphones are built to enhance low-end frequencies by creating a tighter seal between the drivers and your ears, delivering seriously booming bass to help your tracks truly sing. Along with Sony's Digital Sound Enhancement Engine (DSEE), these headphones offer an immersive and crystal clear listening experience.
For a set of noise-canceling headphones in this price range, the battery life is actually quite decent. Offering up to 30 hours of listening time on a single charge, chances are you won't be charging them for a few days at a time depending on how often you use them. However, in the event they do need a charge, they've got a 10-minute quick charge feature that gets them up and running with another 4 hours of juice. They also support multipoint device connection via Bluetooth, with the ability to connect to two separate devices and smartly switch between them.
At their normal $250 price tag, they may be a bit outclassed by other options around that price range. However, at $100 off, they're an excellent bargain that are well worth the money. Sony's impressive sound quality is some of the best you can get when it comes to wireless headphones, but if you aren't quite open to shelling out $400 for a set of Sony WH-1000XM5, then the WH-XB910N are a reliable and much more affordable alternative.
Sony WH-XB910N
$150 $250 Save $100
A solid all-around set of headphones for the price, the WH-XB910N Extra Bass noise-canceling cans do well as a go-to pair of headphones for your daily dose of music. They do also work well when it comes to calls, but they truly shine when you've got your favorite music blasting at full volume. For $150, these are a great buy.
Sony WF-C700N Noise-Canceling True Wireless Earbuds
If you're after a set of wireless earbuds for your day-to-day grind, Sony's WF-C700N are a more budget-friendly option that deliver an all-around good experience. Successor to the Sony WF-C500 earbuds, the new WF-C700Ns have been updated with a slight redesign, better noise-canceling, the addition of an Ambient Sound mode, and multipoint connectivity. While the WF-C700N earbuds don't feature active noise-cancelation, they step up in a few other ways to compensate for this. Battery life is great at 7.5 hours on a single charge, and Sony's DSEE amps up the quality of sound playback quite a bit, which is also customizable with the Sony Headphones Connect app.
Where the WF-C700N will most likely serve you best, however, is as a set of earbuds for calls or as a basic backup set of workout earbuds. The IPX4 water resistance rating means they won't wear down from water or sweat, and hands-free calling makes it a breeze to connect with friends, family, or work. Both the Ambient Sound mode and noise-canceling are serviceable for the price these buds clock in at, but don't expect the highest quality in either with them.
All of that said, the WF-C700N true wireless earbuds are a solid buy for the discounted price ot $100. It's essentially a free upgrade from the WF-C500 earbuds, getting you all the enhancements and upgrades without having to pay the extra $20. If you're in need of a pair of wireless earbuds that won't break the bank, this is a deal worthy of your cash.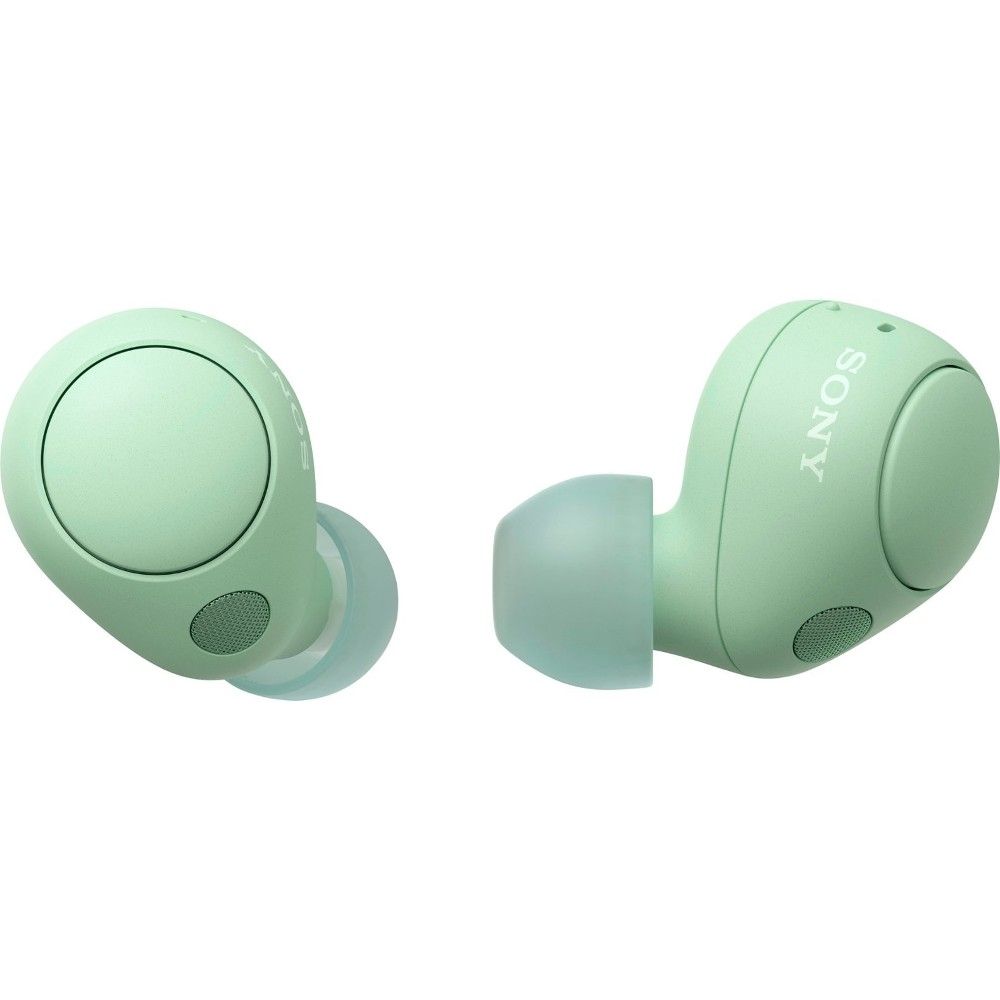 Source: Sony
Sony WF-C700N
$100 $120 Save $20
Sony's WF-C700N are the much anticipated successor to the WF-C500N, the brand's budget-friendly noise-canceling buds. Armed with a few upgrades and enhancements to the design and sound quality, they're a worthy buy at $100.
Now you don't have to purchase both to save money on either of these options, but the savings they both offer is worth a look. The best value here is by far the WH-XB910N wireless headphones, especially if you're after a set of cans for music, but don't sleep on the WF-C700Ns at their reduced price. They're a reliable set of earbuds that work well in most situations, are comfortable to wear for longer periods, and are durable enough to be used during workouts and outdoor activities.