App iOS & Mac
Microsoft is testing new Windows app for iOS and more
The Windows app home screen provides access to various cloud services and remote PCs, such as Azure Virtual Desktop and Windows 365. It is also possible to access the features via the browser. This allows you to use functions of the external desktop use without having to install any software.
Access Windows PC from iPhone, iPad or Mac
You can also use multiple monitors, adjust the screen resolution and redirect peripherals such as webcams and printers. Do you use multiple Windows accounts? Then you can also switch between these accounts. There is currently no support for personal accounts, but that seems to be changing.
In the Windows version of the app, Microsoft suggests that you can also use a personal account, although that does not work yet. To use the Windows app on an iPhone, iPad or Mac, a device running iOS 16, iPadOS 16, macOS 12 or newer is required. Please note: This is not a standalone Windows PC from your Apple device, but an access source for cloud services.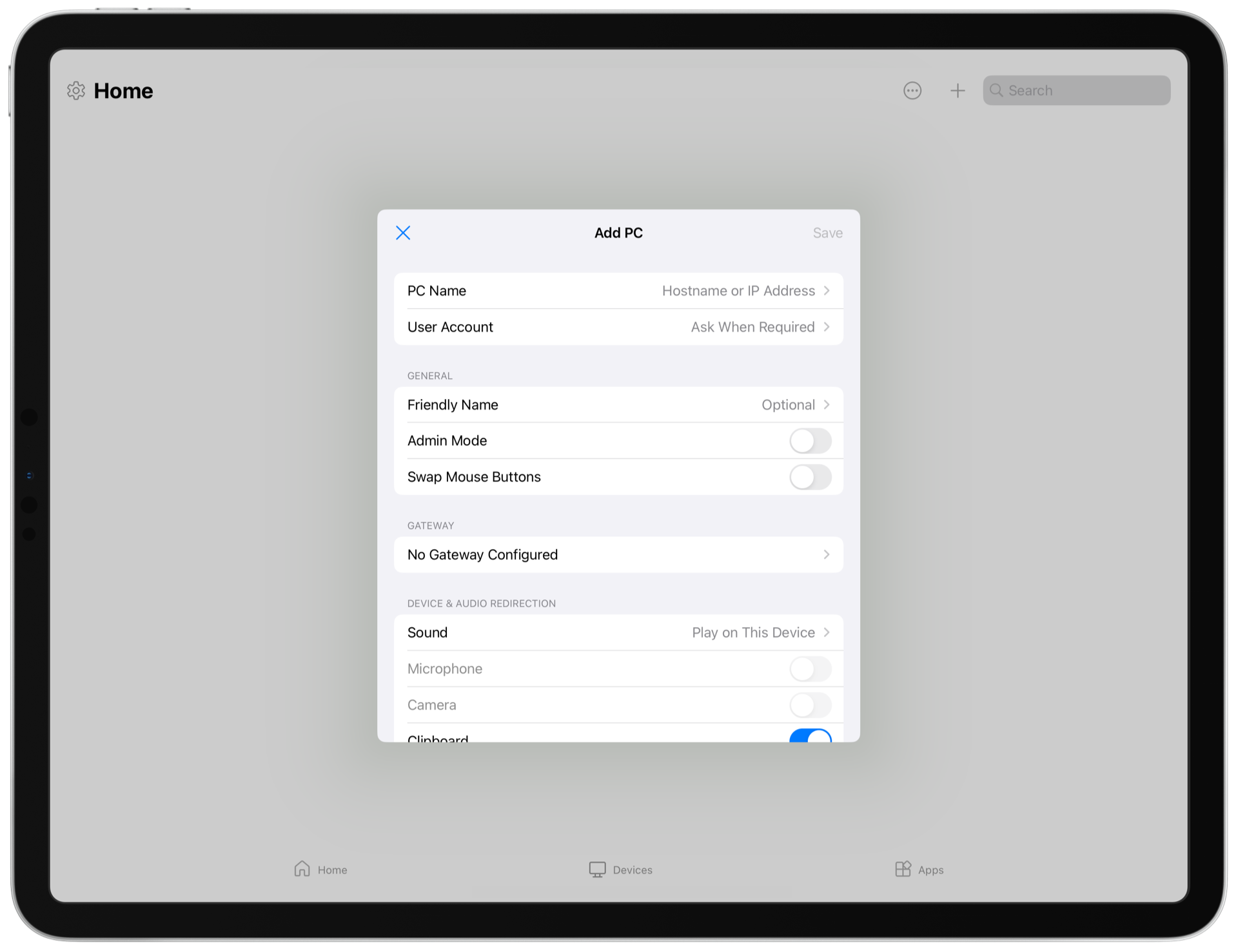 Interestingly, Microsoft doesn't just throw all these features into one app overnight. For example, controlling a remote desktop is already possible via the special app. However, the move towards a comprehensive Windows app signals what Microsoft is planning. Windows will eventually become more and more common cloud-based. In the release notes of the TestFlight app, Microsoft announces that the Windows app will be the successor to the Remote Desktop app.
The Windows app preview is currently easily usable by users with a Microsoft business account. Business users who want to get started with the Windows app can install the TestFlight version. The beta is currently full, but people may leave, freeing up space. If you are really looking forward to the test, you can keep an eye on it.
Do you really want to install Windows on your Mac? There are options for this, but be sure to check it out in our separate article.