App iOS & Mac
LeapCharger announces launch of APP in Google Play Store, iOS app to follow
CARSON CITY, NV, Nov. 14, 2023 (GLOBE NEWSWIRE) — via NewMediaWire – LeapCharger Corporation (OTC: LCCN) ("LeapCharger" or the "Company"), an electric vehicle (EV) charging company with disruptive and innovative technology that delivers environmentally friendly and sustainable solutions, is pleased to announce that the APP is now available for download from the Google PlayStore as of November 13, 2023.
The launch follows a series of beta tests conducted in numerous key and target markets to ensure good mobile connectivity and availability, including Dubai, the United States, Canada and India. According to LeapCharger, the APP is intended as a bridge for users of our EV charging stations to maximize their charging experience.
The LeapCharger APP represents a significant step forward in EV technology, offering users unparalleled convenience and control over their charging needs. Key features of the exciting new LeapCharger APP include:
1. **Real-time station status:** Stay informed with live updates on charging station availability and status, so users can plan their routes seamlessly.2. **User-friendly interface:** The app has an intuitive design, making it easy for both seasoned EV enthusiasts and newcomers to navigate and use its features effortlessly.3. **Smart Charging:** Optimize charging schedules based on energy demand so users can take advantage of off-peak hours for more cost-effective and environmentally friendly charging.4. **Payment Integration:** A secure and streamlined payment system ensures a hassle-free transaction process, allowing users to easily access charging services on the go.5. **Location-based services:** Discover nearby charging stations, amenities and attractions, providing a holistic and enjoyable experience while you wait for your vehicle to charge.
Praveenkumar Vijayakumar, CEO of the company, said: "LeapCharger remains committed to advancing sustainable mobility solutions. This Android app marks a crucial moment in our mission to make electric transportation accessible, efficient and environmentally friendly. The next step for LeapCharger now inevitably and imminently includes the deployment of our EV charging stations.
"We are extremely excited to introduce the LeapCharger APP to the world; it is truly a testament to our commitment to advancing sustainable transportation. This APP gives users the tools they need to seamlessly integrate electric vehicles into their daily lives , and contributes to a greener life and a more connected future," concludes Vijayakumar.
The LeapCharger APP is now available for download on the Google Play Store, ushering in a new era of convenience and innovation for EV enthusiasts.
Additional information regarding the availability of the APP in the Apple Store for all iOS users is expected to be available within 1-4 weeks. Further details will be released as they become available.
ABOUT LEAPCHARGER CORPORATIONLeapCharger Corporation is an emerging growth company focused on providing high-quality electric vehicle (EV) charging solutions to consumers and businesses. Our operations are based in the UAE and we aim to expand our operations to other regions such as North America, EU and South Asia in the near future. Our charging stations are strategically placed in high-traffic areas so EV owners can easily access our services. We offer a user-friendly mobile app that allows customers to easily find our charging stations, reserve charging spots and pay for their charging sessions. We have also integrated advertising solutions into our charging stations to generate additional revenue. In addition to our commercial offering, we will also work with residential communities and property owners to install charging stations in their buildings. Furthermore, we understand that our customers prioritize efficiency and convenience, which is why we install charging stations over 150 kW at highway exits and gas pumps. These stations offer higher charging speeds, allowing drivers to get back on the road quickly. One of the ways we achieve this is by offering lower charging rates than our competitors, thanks to our innovative use of advertising revenue. Our charging stations are equipped with 55-inch screens, with which we offer our customers a valuable marketing channel and also serve as a marketing channel for our LeapCharger brand.
FORWARD-LOOKING STATEMENTSThis press release contains forward-looking statements (including within the meaning of Section 21E of the United States Securities Exchange Act of 1934, as amended, and Section 27A of the United States Securities Act of 1933, as amended) regarding the Company, its anticipated stock exchange listing and trading, the company's technology and future expected growth. Forward-looking statements generally include statements that are predictive in nature and depend on or refer to future events or circumstances and include words such as "may", "will", "would", "would", "expect", "plan '. ", "believe", "intend", "look ahead" and other similar expressions. Statements that are not historical facts are forward-looking statements. Forward-looking statements are based on current beliefs and assumptions that are subject to risks and uncertainties and are not guarantees of future performance. Actual results may differ materially from those expressed in any forward-looking statement as a result of various factors, including, but not limited to: risks related to LeapCharger's business, such as additional financing requirements and access to capital; competition; LeapCharger's ability to protect its intellectual property rights; and other risks set forth in the Company's filings with OTC Markets ("OTCM") and/or the Securities and Exchange Commission (the "SEC"). Potential investors are cautioned that such forward-looking statements are not guarantees of future performance and involve risks and uncertainties, including those described in LeapCharger's periodic reports filed with the SEC or OTCM, and that actual results may differ materially from those shown expected by such forward-looking investors. -like statements. Except as required by applicable law, the Company assumes no obligation to revise or update any forward-looking statements or to make any other forward-looking statements, whether as a result of new information, future events or otherwise.
From time to time, and as required by law, the Company may make new and material information available on its website, www.leapcharger.com, or via Company-sponsored social media, which can be accessed by clicking on the links below: Instagram : https:// www.instagram.com/leapcharger/Twitter: https://x.com/LeapCharger?s=20LinkedIn: https://www.linkedin.com/company/leapcharger/
Contact: Praveenkumar Vijayakumar+19173910061[email protected]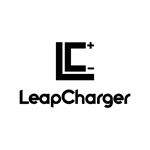 Source: LeapCharger Corporation