In iOS 17, Apple added several new Messages features and tweaked the interface design of the Messages app to give it a cleaner look. This means that the way you navigate and perform certain actions in the messaging app has changed quite a bit.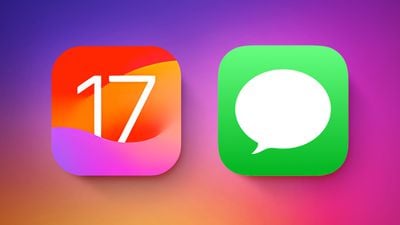 For example, back in iOS 16, sharing photos meant tapping the Photos icon in the row of apps below the text entry field to access your camera roll. But in ‌iOS 17‌, both the camera and ‌Photos‌ buttons are gone and all you have to do is tap a + button to the left of the text field.
This + button displays a vertical list of options, with the Camera and ‌Photos‌ buttons at the top. Compared to the row of app icons that consolidated all options in ‌iOS 16‌, this makes for a much simpler design, as it's easier to see what's what with the larger icons and text descriptions.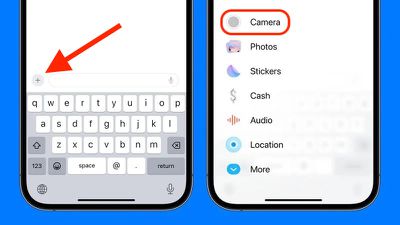 However, it's hard to overlook the fact that accessing your photos now seems to involve two steps instead of one. But luckily that doesn't have to be the case because if you press and hold the + button next to the text entry field, you'll be taken straight to your iPhone's camera roll, ready to select the photos you want to send.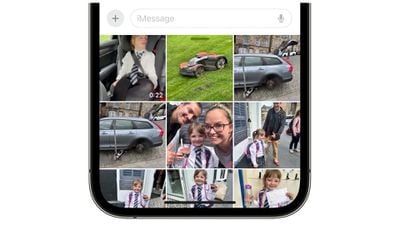 In ‌iOS 17‌, the look of Messages may have changed, but the interface is actually more customizable now. For example, you can organize your iMessage apps and manage iMessage sticker packs right from the app. Click on the links for more information.