With iOS 17, Apple added some new Messages features and tweaked the design of the Messages app interface to make it look cleaner. This means that the way you navigate and perform certain actions in messaging apps has changed significantly.

For example, prior to iOS 16, sending a voice message required tapping the wave icon in the app's row below the text input field to reveal the record button. But with iOS 17, the row of buttons at the top of the keyboard is gone, and all you have to tap is the + button to the left of the text field.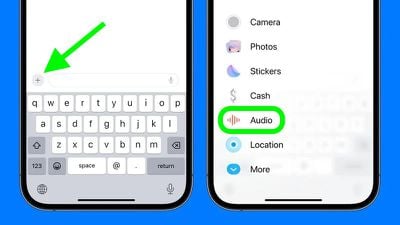 Pressing this + button will bring up a vertical list of options, where you'll find the (Audio) button. Compared to the set of app icons that consolidate all the options in "iOS 16," it's a simpler design, with large icons and text descriptions that make it easy to tell what's what.
To record a voice message on iOS 17, simply tap the "Voice" button and the recording will begin immediately. When you're done recording, tap the red stop button. Then press the play button to listen to the recording, tap the blue arrow to send the voice message, or tap the X on the left to cancel.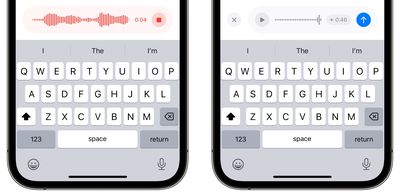 "iOS 17" may have changed the look and feel of Messages, but the interface is actually more customizable. For example, you can organize iMessage apps and manage his iMessage sticker packs within the app. Click the link to see how.
(tag to translate) message