A random test restores our faith in the company's approach to UI design
As the torchbearer of the Android OS, it is no surprise Google and its apps majorly influence the user experience on the operating system. While the company also lays down the Material You design guidelines developers should follow for Android apps, the main Google app on Android isn't visually current. We just spotted Google finally testing out a modernized card-style layout for search results on the app, and couldn't be more pleased with the outcome.
Material Design 3 guidelines have been the benchmark for app UI design for a while now, but while many apps like Gmail have adapted, the main Google app remains a noticeable outlier because it powers the Search experience on Android. The app has retained a dated appearance for years, but we recently spotted Google experimenting with a card-style layout for Search results in the Google app.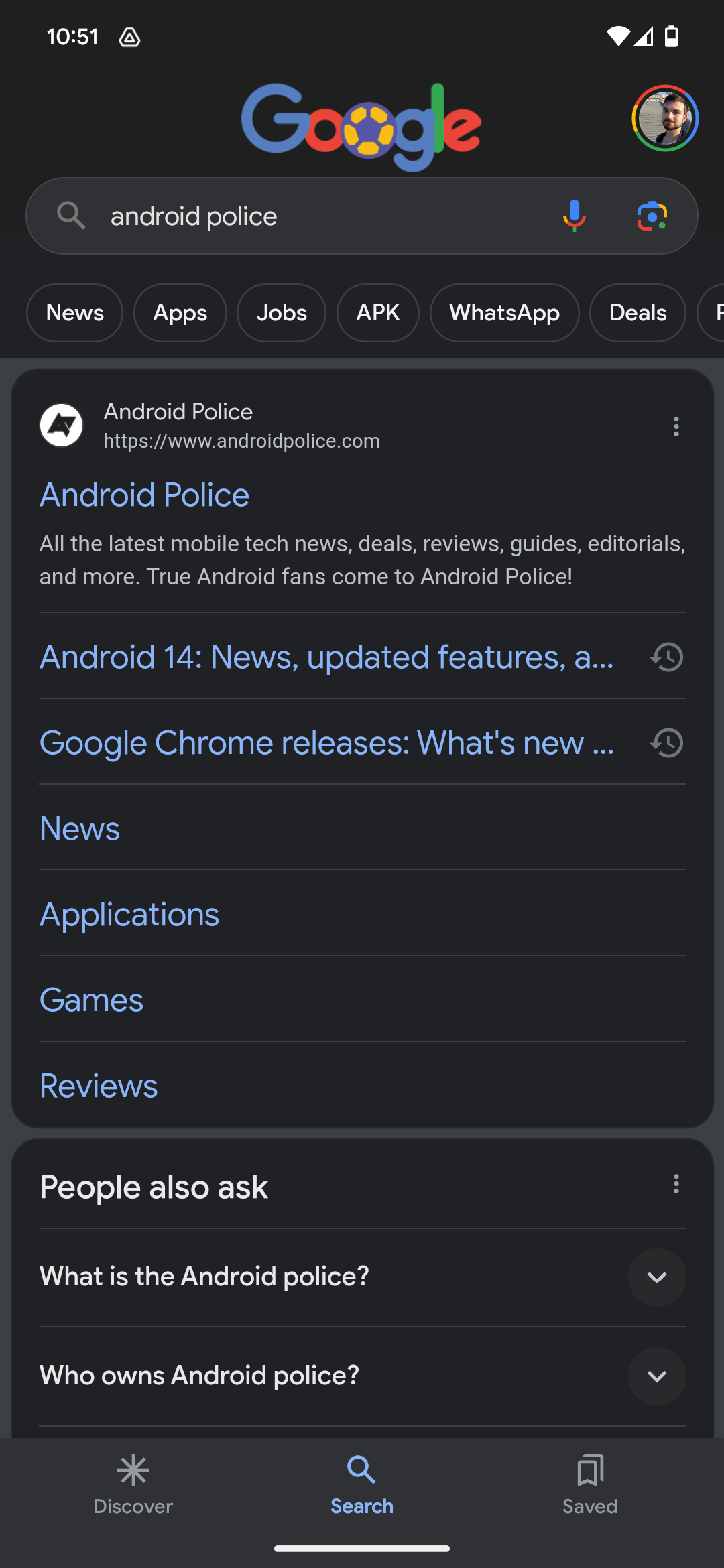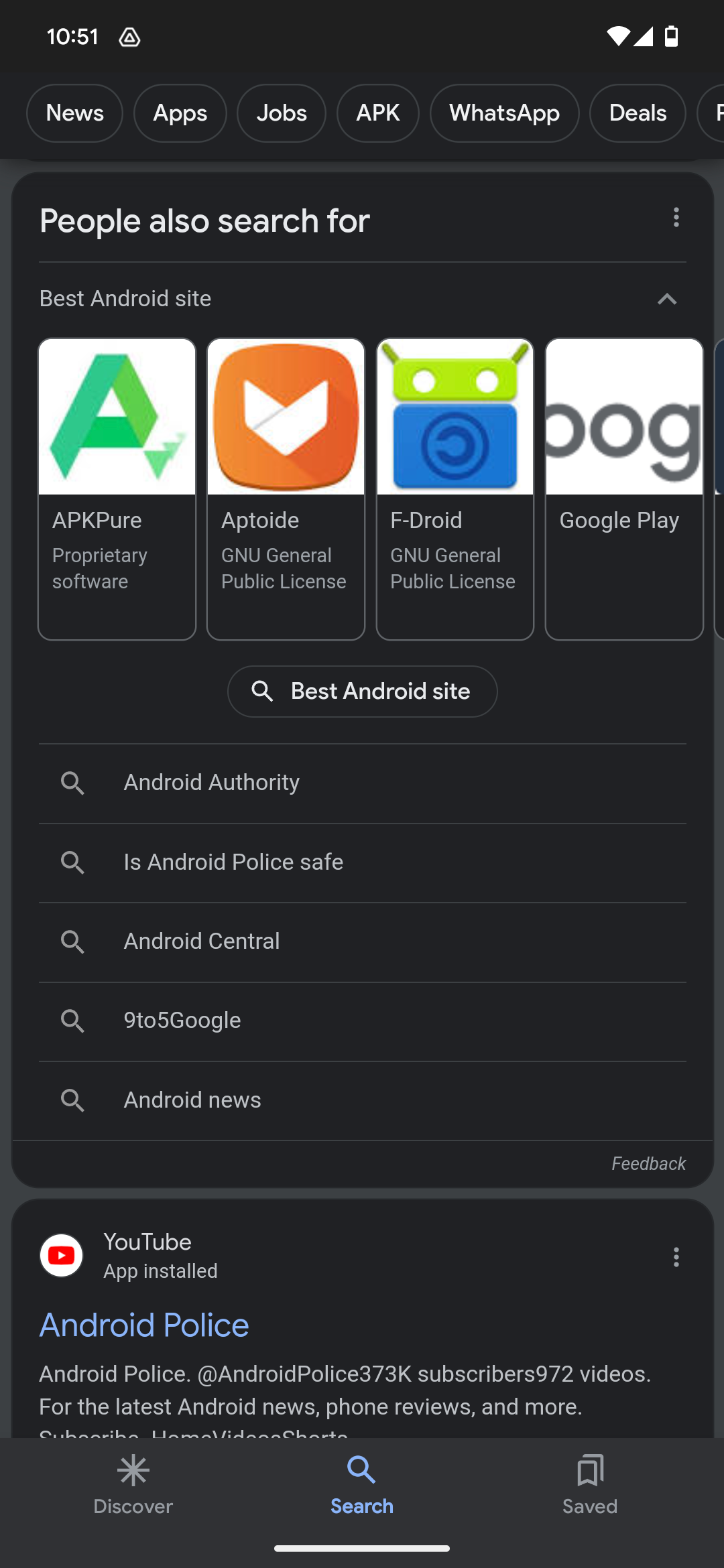 Cards for each Search result in dark mode
The new UI places every single result in a card of its own, as though the Search bar at the top swelled to fit more text and duplicated itself many times to give us the results. The background remains a plain and unthemed color, but the card-style UI works in both light and dark modes. We noticed this change in version 14.31.19.29 of the Google App, and it seems to be a server-side A/B test. We cannot confirm widespread availability just yet, but you may see it on other versions too.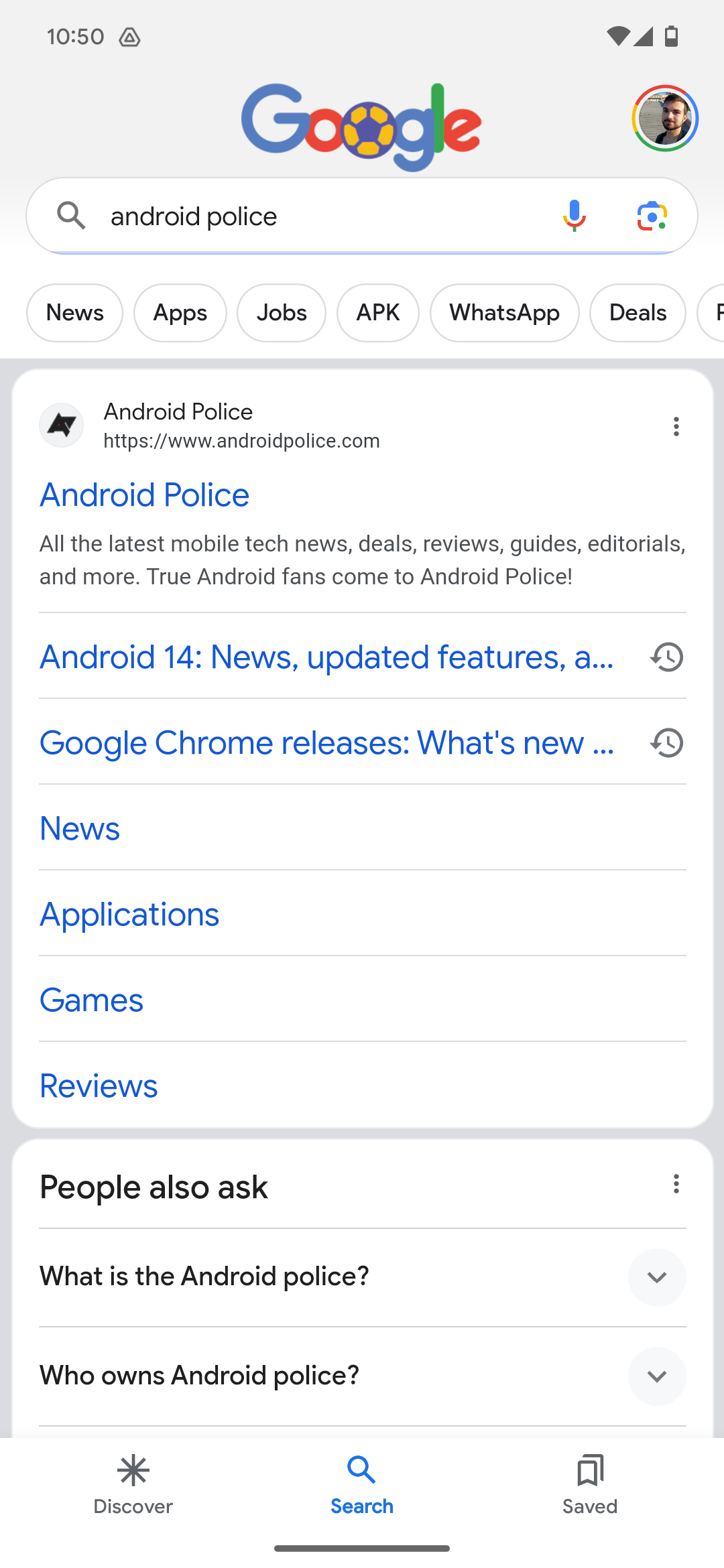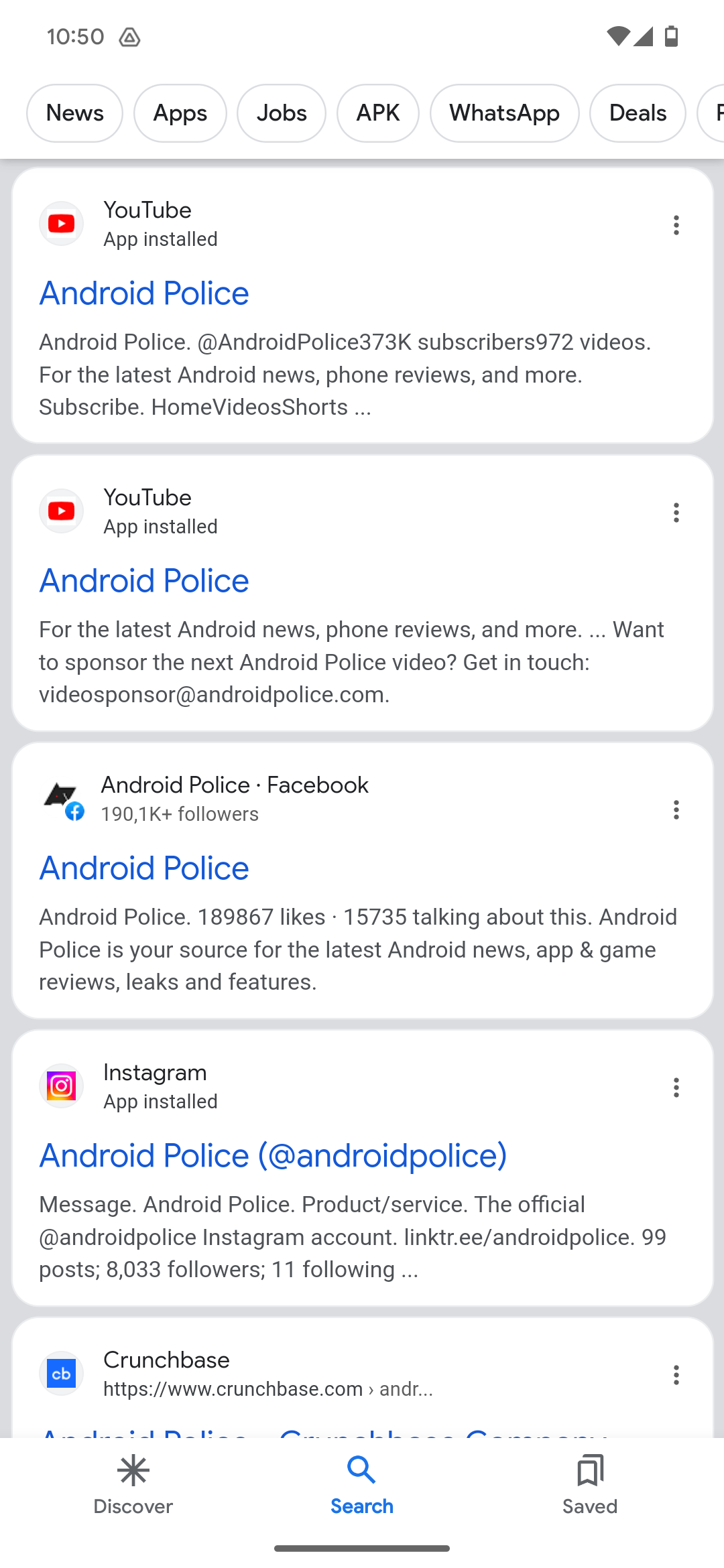 Cards for each Search result in light mode
The UI looks better with cards for search results, but there's no dynamic theming at play here. Google dabbled with dynamic theming for the bottom bar back in January this year, but has since discontinued the experiment. It pulled colors from your active wallpaper and applied them to the bottom bar and used a pill shaped highlight to indicate the selected tab. The Google app would look many years younger if the company paired the dynamically themed bottom bar with this card-style layout for Search results.