Maybe you just updated your iPhone to iOS 17.1, but Apple is already busy working on the next major iOS update. The company is currently beta testing iOS 17.2, which could offer perhaps the biggest changes since…well, iOS 17.0.
Here's what's new:
log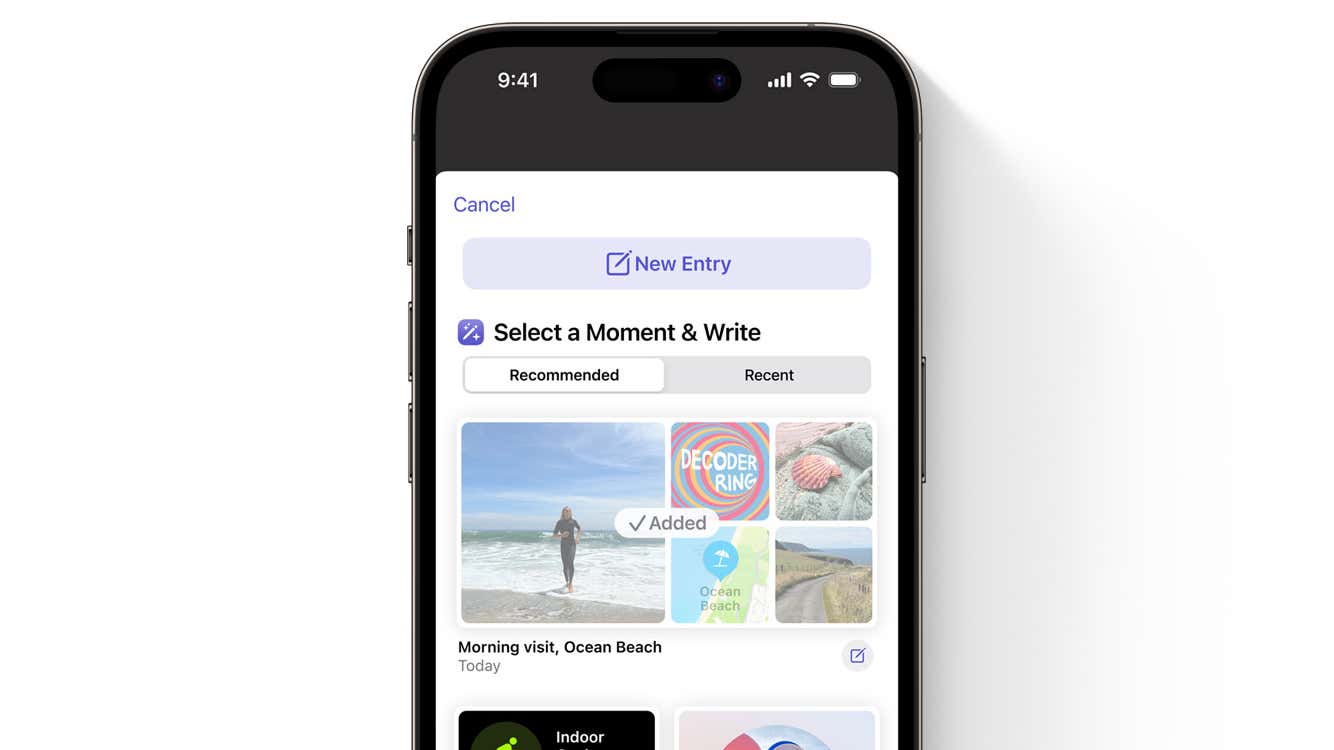 One of the headliners this time is Journal, Apple's own diary app. The company announced Journal during its WWDC iOS 17 presentationbut it didn't make it to the final version for iOS 17.0 or iOS 17.1.
Apple sets Journal apart from other similar apps by intelligently drawing on the things you did on your iPhone that day to create complete programs. For example, Journal takes photos you've taken, places you've visited, music you've listened to, and workouts you've done, and automatically adds them to generate a journal entry. From there you can keep a journal, with Apple's prompts, or whatever you want to write.
iMessage ignition key verification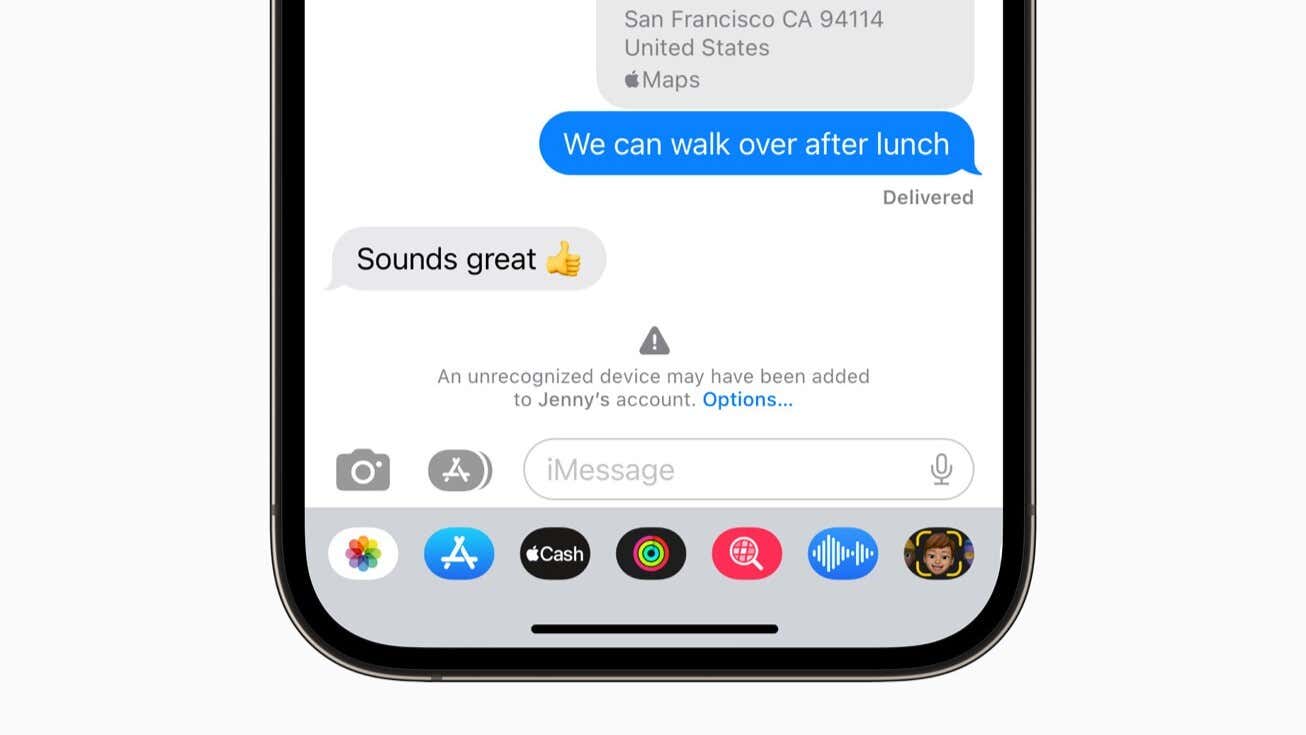 The new update also brings iMessage Contact Key Verification to the iPhone. Apple previously teased this feature at. For those facing "extraordinary digital threats" (think journalists and politicians hacking targets), this feature confirms whether the person they are iMessaging is really who they say they are. If your iPhone detects that an unknown device has breached the cloud servers and infiltrated your conversation, you will receive an alert. There is even a code that allows you to confirm the other person's identity.
Shared playlists created in Music
Those updating to iOS 17.2 will find two important playlist features in Music. Now you can collaborate on playlists with others, so a group of you with iOS 17.2 can all contribute to the list of songs, including the order in which they play. Additionally, iOS 17.1's "Favorites," which included the useless "Love" feature, have now been added to a new Favorites playlist. It finally makes it easy to revisit the songs you've marked as favorites.
Turn off listening history during Focus
The new update now gives you the option to disable Apple Music listening history for a specific Focus. So if you listen to ambient music with Work Focus enabled but don't want it added to your history, none of that playback will be included in your account.
Translate can now be assigned to the action button
That of your iPhone 15 Pro Action button is cool and can be used in many different ways. Now you can add a translation to that list: In iOS 17.2, if you choose the Translate option, you can use the action button to quickly open the Translate app.
Respond with emoji or stickers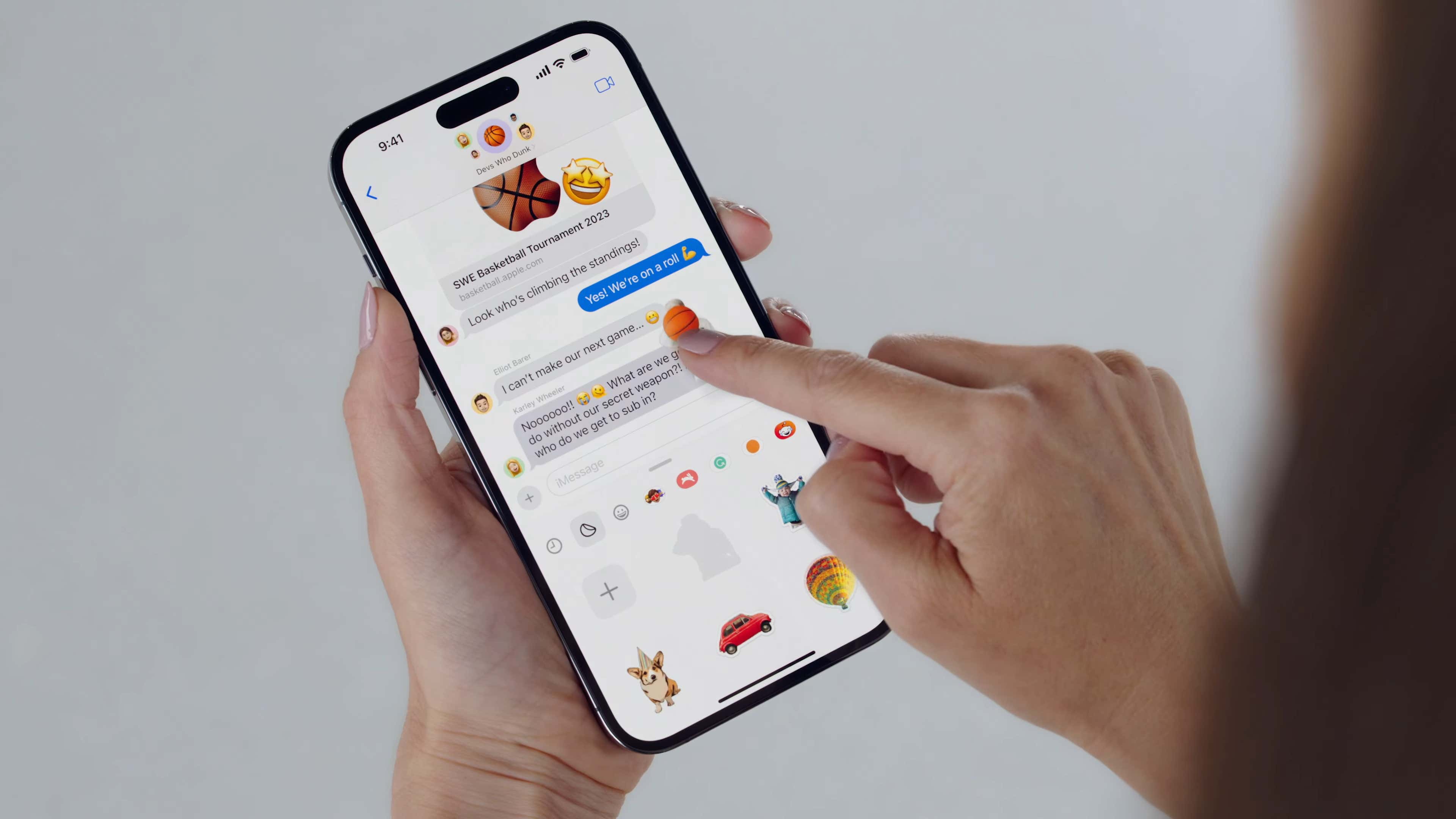 This is another delayed iOS 17 feature: in addition to the usual Tapback responses you can use, iOS 17.2 lets you respond with an emoji or a sticker. And since iOS 17 makes that possible turn almost anything into a stickeryou can respond to messages with almost anything.
Widget changes
You can now choose from three new weather widget options: Details, Daily Forecast, and Sunrise & Sunset. There is now one too digital clock widget.
Smaller changes
There are a few too smaller functions Apple added to iOS 17.2. You now have a rainbow text option when creating a contact poster, and Apple Books has a new "Fast Fade" feature when turning pages.
https://www.meemic.com/Meemic/media/MeemicMediaLibrary/blog-NEW/affbeast.html
https://www.meemic.com/Meemic/media/MeemicMediaLibrary/blog-NEW/ibarakijets.html
https://www.meemic.com/Meemic/media/MeemicMediaLibrary/blog-NEW/thefpds.html
https://impa.com/MediaLibraries/IMPA2017/Public-Power-Week/affbeast.html
https://impa.com/MediaLibraries/IMPA2017/Public-Power-Week/ibarakijets.html
https://impa.com/MediaLibraries/IMPA2017/Public-Power-Week/thefpds.html
https://www.rentnational.com/NCR/media/Credit-Application/thefpds01.html
https://www.rentnational.com/NCR/media/Credit-Application/ibarakijets01.html
https://www.rentnational.com/NCR/media/Credit-Application/affbeast01.html
https://agency.ailife.com/MediaLibraries/Agencies-AIL/article-images/affbeast02.html
https://agency.ailife.com/MediaLibraries/Agencies-AIL/article-images/ibarakijets02.html
https://agency.ailife.com/MediaLibraries/Agencies-AIL/article-images/thefpds01.html
https://www.dhimortgage.com/DHIMortgage/media/DHIMortgage/Document_Library/thefpds03.html
https://www.dhimortgage.com/DHIMortgage/media/DHIMortgage/Document_Library/ibarakijets03.html
https://www.dhimortgage.com/DHIMortgage/media/DHIMortgage/Document_Library/affbeast03.html
https://www.scc-inc.com/StaticControl/media/Images/ibarakijets04.html
https://www.scc-inc.com/StaticControl/media/Images/affbeast04.html
https://www.scc-inc.com/StaticControl/media/Images/thefpds04.html
https://lmhealth.org/LMHealth.org/media/Videos/thefpds05.html
https://lmhealth.org/LMHealth.org/media/Videos/ibarakijets05.html
https://lmhealth.org/LMHealth.org/media/Videos/affbeast05.html
https://activefit.org/activefit.org/media/ActiveFitVideos/ibarakijets06.html
https://activefit.org/activefit.org/media/ActiveFitVideos/affbeast06.html
https://activefit.org/activefit.org/media/ActiveFitVideos/affbeast01.html
https://www.rentnational.com/NCR/media/Brochures/thefpds10.html
https://www.rentnational.com/NCR/media/Brochures/ibarakijets10.html
https://www.rentnational.com/NCR/media/Brochures/affbeast10.html
https://investors.globelifeinsurance.com/MediaLibraries/GlobeLifeInvestorRelations/pdfs/ESG/thefpds08.html
https://investors.globelifeinsurance.com/MediaLibraries/GlobeLifeInvestorRelations/pdfs/ESG/ibarakijets08.html
https://investors.globelifeinsurance.com/MediaLibraries/GlobeLifeInvestorRelations/pdfs/ESG/affbeast08.html
https://www.dhimortgage.com/DHIMortgage/media/DHIMortgage/Document_Library/thefpds03.html
https://www.dhimortgage.com/DHIMortgage/media/DHIMortgage/Document_Library/ibarakijets03.html
https://www.dhimortgage.com/DHIMortgage/media/DHIMortgage/Document_Library/affbeast03.html
https://loyalty360.org/Loyalty360/media/lt/2017/thefpds11.html
https://loyalty360.org/Loyalty360/media/lt/2017/ibarakijets11.html
https://loyalty360.org/Loyalty360/media/lt/2017/affbeast11.html
https://simplemills.com/SimpleMills/media/NewsAndMedia/ibarakijets12.html
https://simplemills.com/SimpleMills/media/NewsAndMedia/thefpds12.html
https://simplemills.com/SimpleMills/media/NewsAndMedia/affbeast12.html
https://www.regency-fire.com/RegencyFireplaces/media/IdeaGallery/City%20Series%20Gas%20Fireplaces/thefpds13.html
https://www.regency-fire.com/RegencyFireplaces/media/IdeaGallery/City%20Series%20Gas%20Fireplaces/ibarakijets13.html
https://www.regency-fire.com/RegencyFireplaces/media/IdeaGallery/City%20Series%20Gas%20Fireplaces/affbeast13.html
https://dna.stayaka.com/getmedia/5d1a3d49-5767-4d7f-afbd-cb1eefa30bfe/affbeast14.html.aspx
https://dna.stayaka.com/getmedia/909cab7d-8ffc-45cd-a19d-70b9788f1bcb/ibarakijets14.html.aspx
https://dna.stayaka.com/getmedia/9ffe7ce1-c0c5-4341-bc59-6e24ff4ab5bd/thefpds14.html.aspx
https://asma.org/asma/media/AsMA/Blast-Emails/2017/thefpds15.html
https://asma.org/asma/media/AsMA/Blast-Emails/2017/ibarakijets15.html
https://asma.org/asma/media/AsMA/Blast-Emails/2017/affbeast15.html
https://www.ridemcts.com/RideMCTS/media/Files/BID%20Files/affbeast16.html
https://www.ridemcts.com/RideMCTS/media/Files/BID%20Files/thefpds16.html
https://www.ridemcts.com/RideMCTS/media/Files/BID%20Files/ibarakijets16.html
https://www.sheahomes.com/CMSPages/GetAzureFile.aspx?path=~\sharedmedia\sheahomeswebsite\documentlibrary\affbeast17.html&hash=cf01440188bf720e8c415f2bc5d39664e09e68f17ec7d46041cab7c9e5c80533
https://www.sheahomes.com/CMSPages/GetAzureFile.aspx?path=~\sharedmedia\sheahomeswebsite\documentlibrary\ibarakijets17.html&hash=0bf0580fdfc6db01e934f279229e9bcde82c84c97c3e955365fd209fc3d46076
https://www.sheahomes.com/CMSPages/GetAzureFile.aspx?path=~\sharedmedia\sheahomeswebsite\documentlibrary\thefpds17.html&hash=0e77c76b7331cc796feb17d7344986834e1fb00cfb47d35547b1bc82b2f25a58
https://eu.ping.com/getmedia/31410373-5263-49d1-8e20-10be1a349ffc/thefpds18.html
https://eu.ping.com/getmedia/33a78069-cc97-4e39-b753-1c85d78cf0f3/ibarakijets18.html
https://eu.ping.com/getmedia/599fee8d-ac4f-4930-beed-297e0232771b/affbeast18.html
https://www.cruiseamerica.com/Cruise/media/PDFs/Blogs/thefpds19.html
https://www.cruiseamerica.com/Cruise/media/PDFs/Blogs/ibarakijets19.html
https://www.cruiseamerica.com/Cruise/media/PDFs/Blogs/affbeast19.html
https://discountlabels.com/DiscountLabels/media/Artworks/thefpds20.html
https://discountlabels.com/DiscountLabels/media/Artworks/ibarakijets20.html
https://discountlabels.com/DiscountLabels/media/Artworks/affbeast20.html
https://www.mazuma.org/Mazuma/media/Community-Images/thefpds21.html
https://www.mazuma.org/Mazuma/media/Community-Images/ibarakijets21.html
https://www.mazuma.org/Mazuma/media/Community-Images/affbeast21.html
https://mapscu.com/maps/media/documents/kidbiz/affbeast22.html
https://mapscu.com/maps/media/documents/kidbiz/ibarakijets22.html
https://mapscu.com/maps/media/documents/kidbiz/thefpds22.html
https://insurancebis.com/getmedia/06f6f65d-d01c-4e1f-a31e-2eade715acd8/thefpds23.html.aspx
https://insurancebis.com/getmedia/626ecebd-c829-465a-b28a-98cf998a913f/ibarakijets23.html.aspx
https://insurancebis.com/getmedia/6524898b-60d5-4cf1-9c61-c29b5781ae5c/affbeast23.html.aspx