App iOS & Mac
Added "Music" tab to profiles on the Peloton Android and iOS app (Peloton Playlist) + video thumbnails
Peloton is expanding their popular playlist feature to the Peloton app. The playlist feature allows members to save songs they like during Peloton classes, which can then be synced to a Spotify or Apple Music playlist. However, until now the feature was only accessible on hardware devices such as the Bike/Bike+, Tread/Tread+ and Row. Today it has made its way to the Android app, with some new features and functionality.
Update – As of October 2023, this feature is now also available on the Peloton iOS app. This was first added to Android in September 2023.
Previously, members had to access their profile on their hardware device to view their saved music on a Peloton platform. If you have an Android app, you can now access it there too via a new "music" tab on your Peloton profile.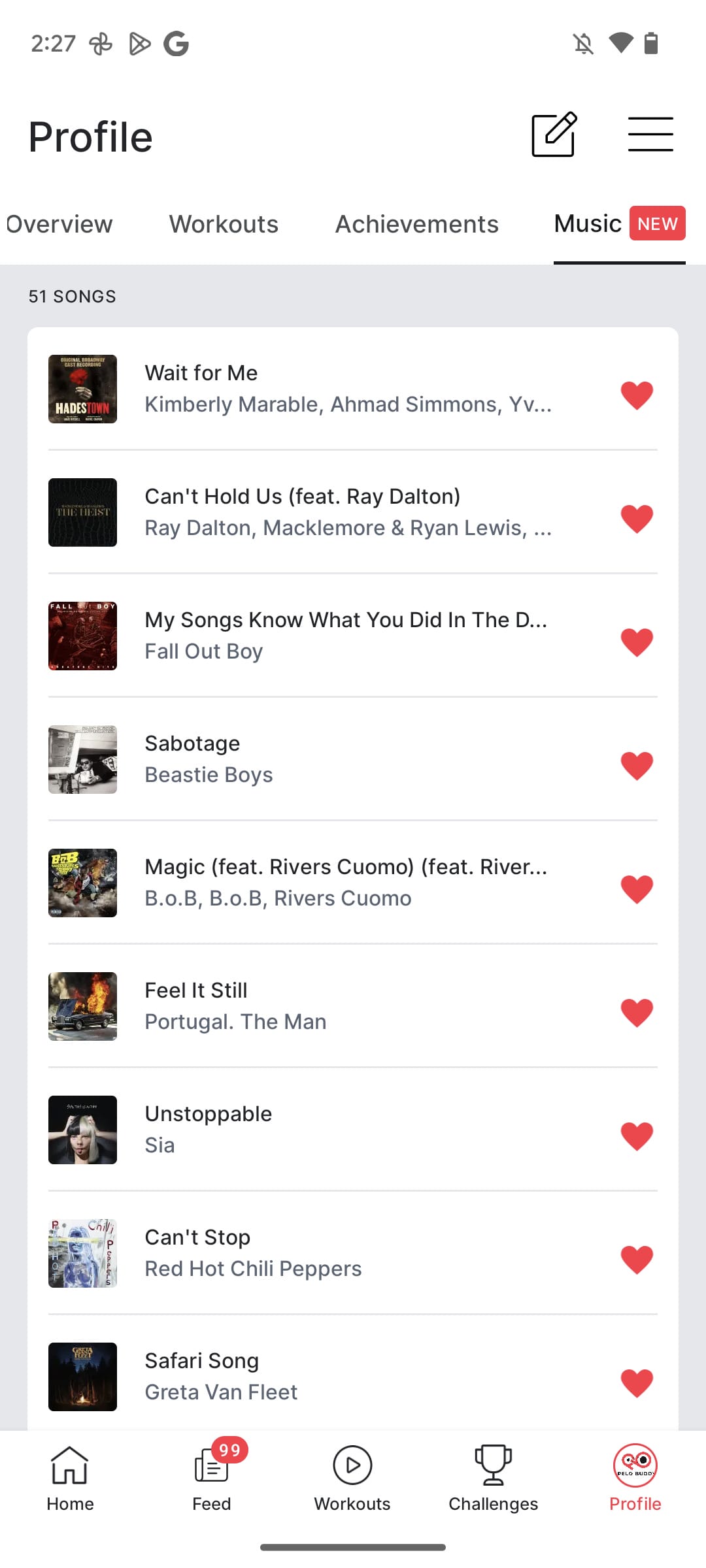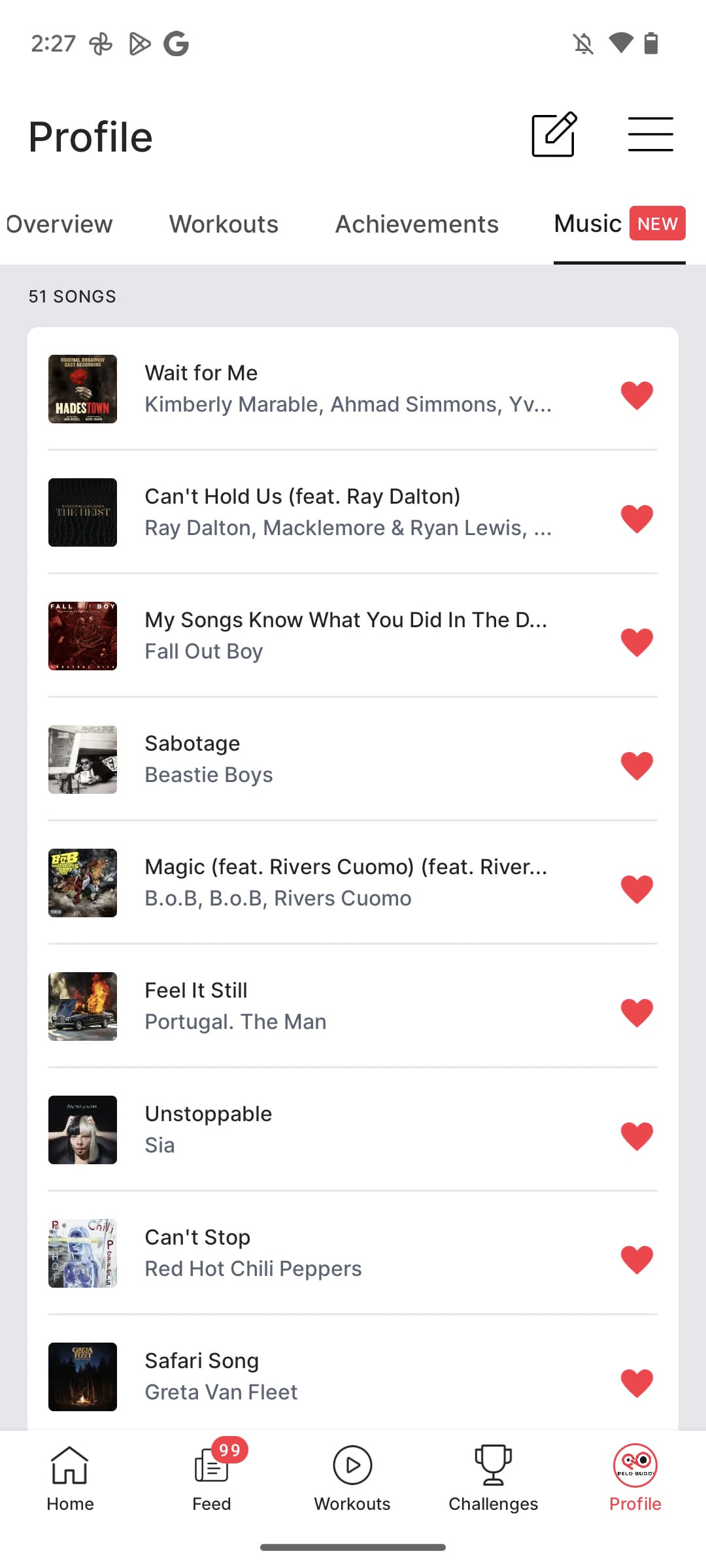 Selecting that tab will display the full list of songs you saved during a Peloton workout. You can also manage the song list directly from the app by tapping the 'heart' button, which will remove that specific song from your track list.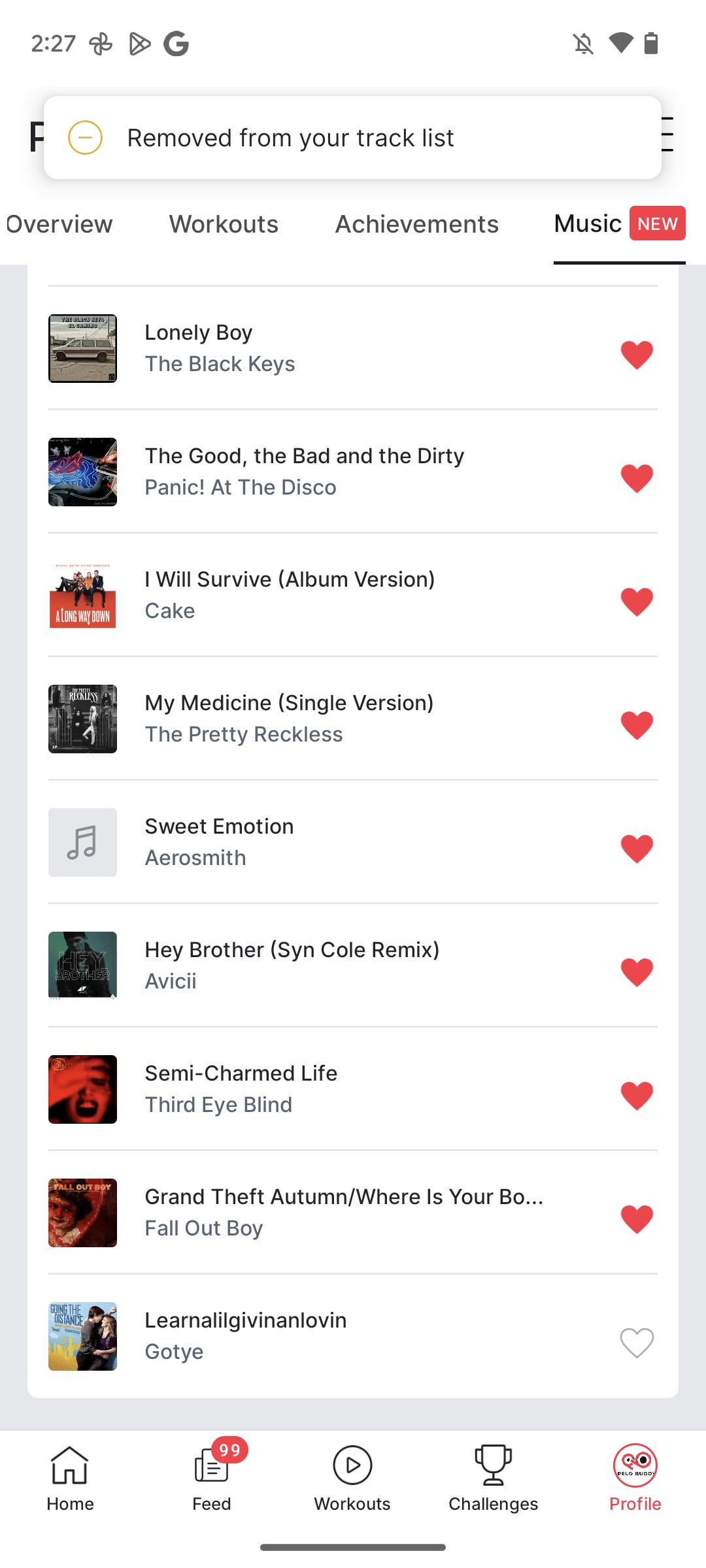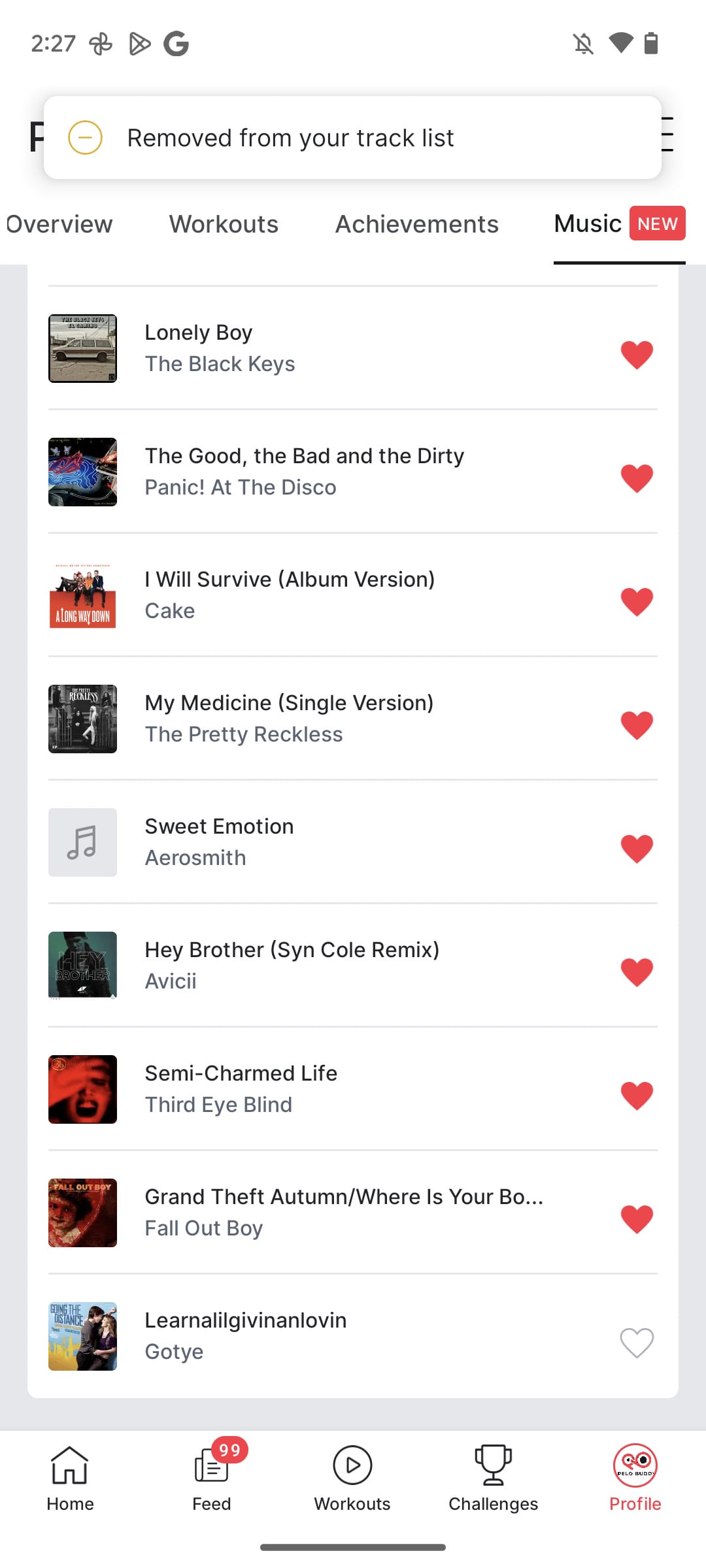 Additionally, when viewing the playlist in the lesson plan, the "heart" icons now appear in the same way as on hardware devices. This means you can easily see in the playlist how many songs you have saved before you start the lesson, and you can now also favorite a song from the lesson plan and sync it to your favorite playlist.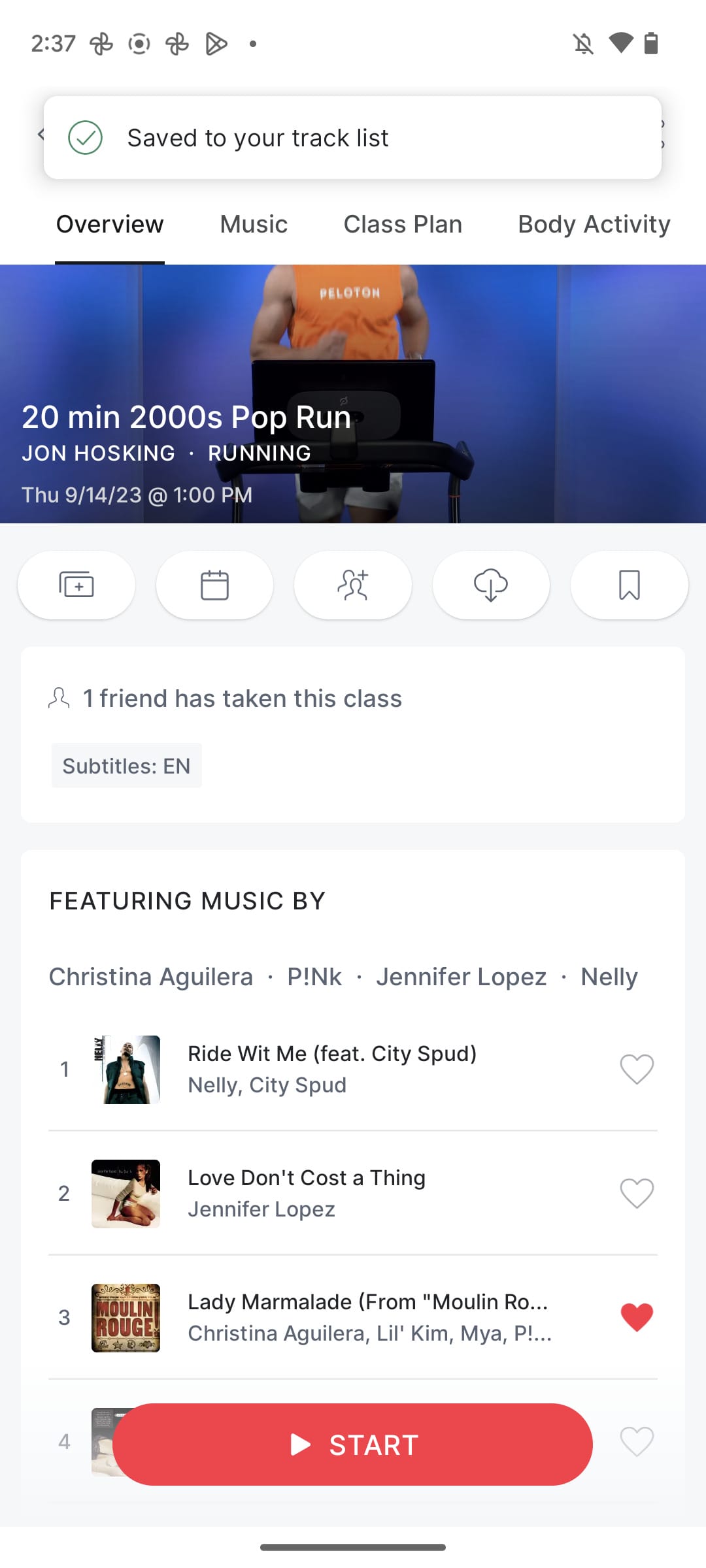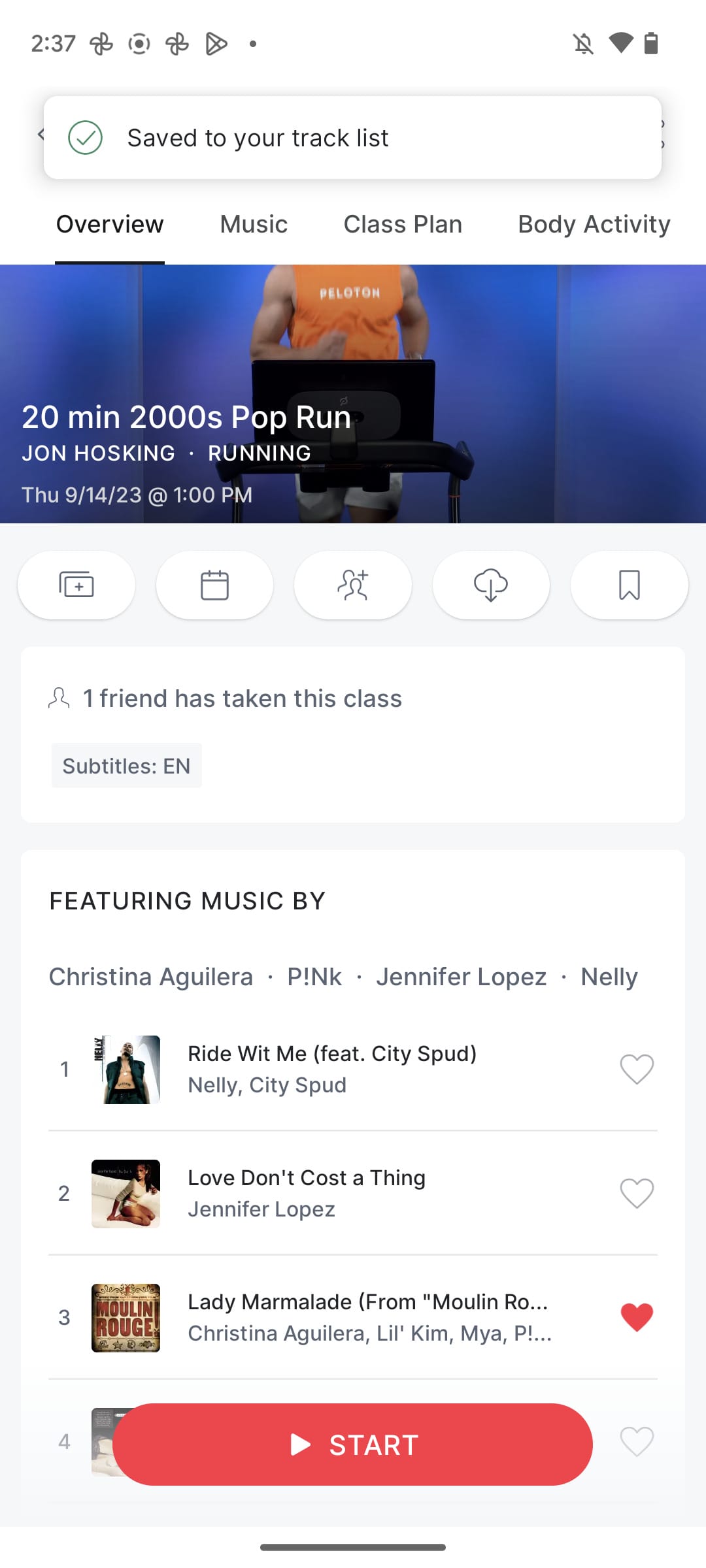 You can also save songs at any time during class.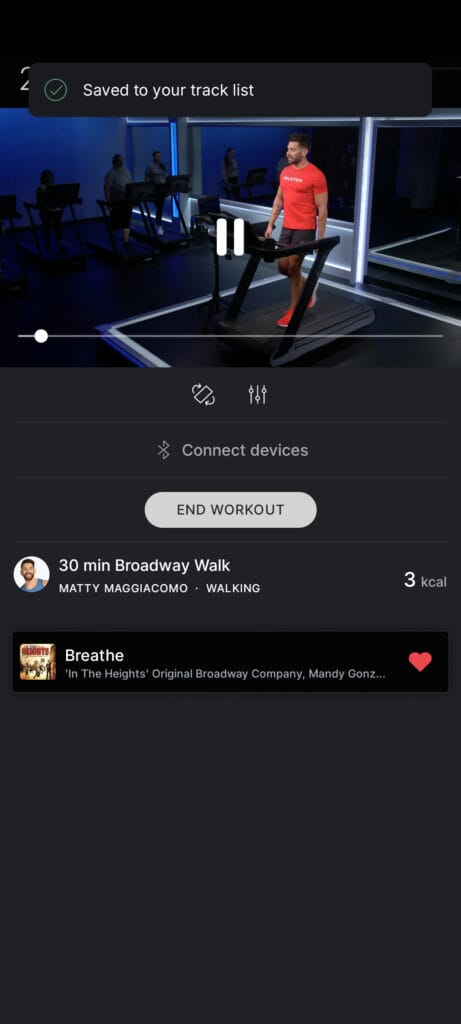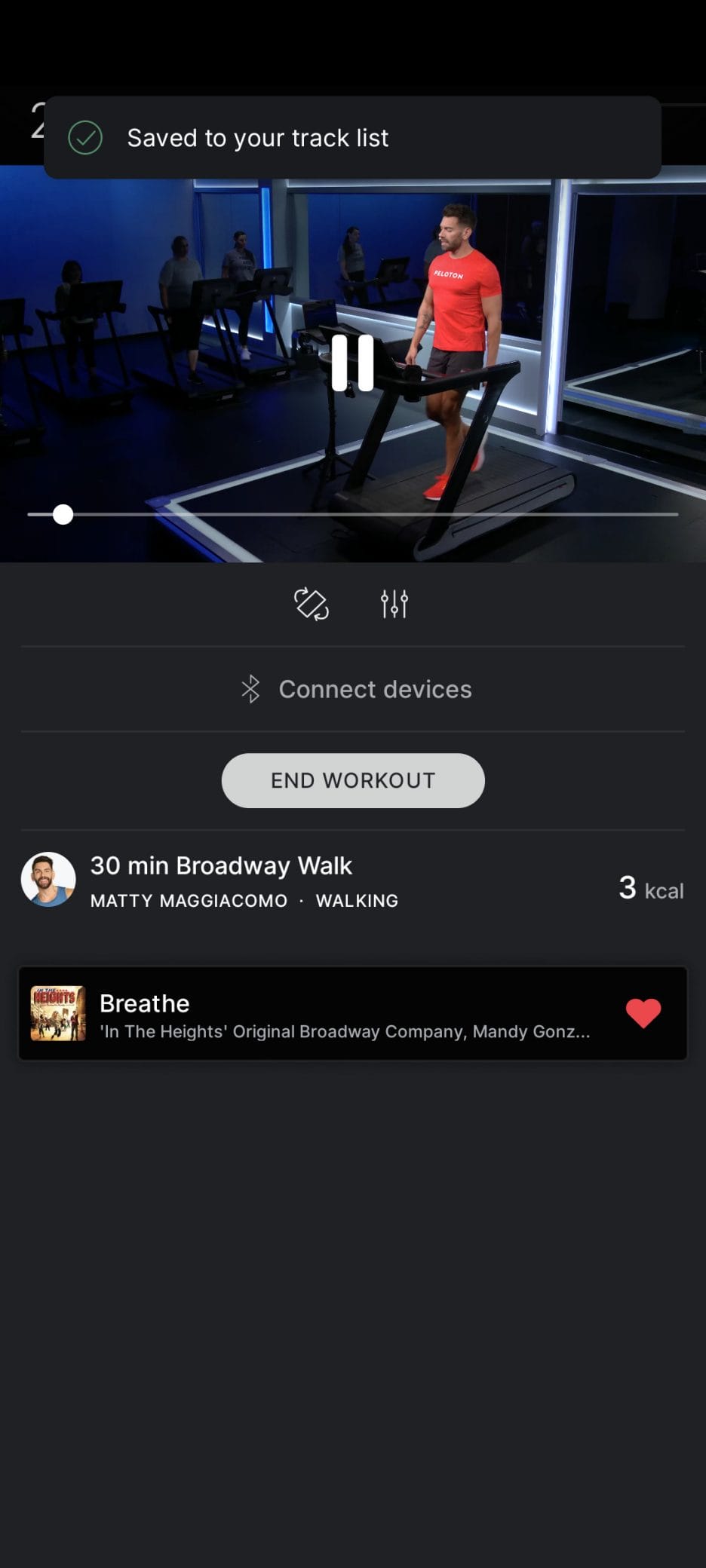 This addition of playlists to the Android and iOS app has also brought a new aspect: other members can now see your saved songs, because the 'music' tab is on your profile and visible to other members.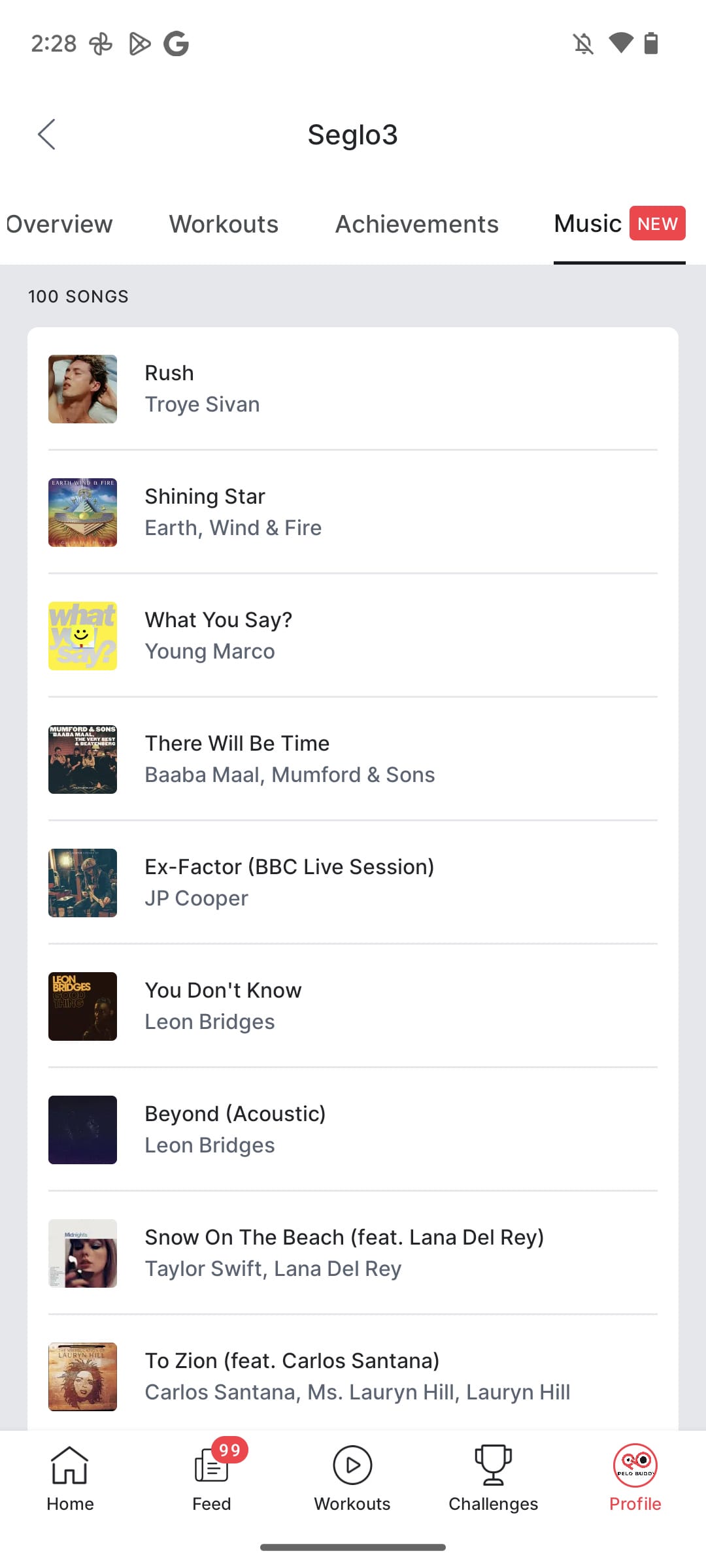 Please note that there is a way to disable this part if you want your saved tracks to be visible only to you. Members may see a privacy warning in their app asking them to review their settings.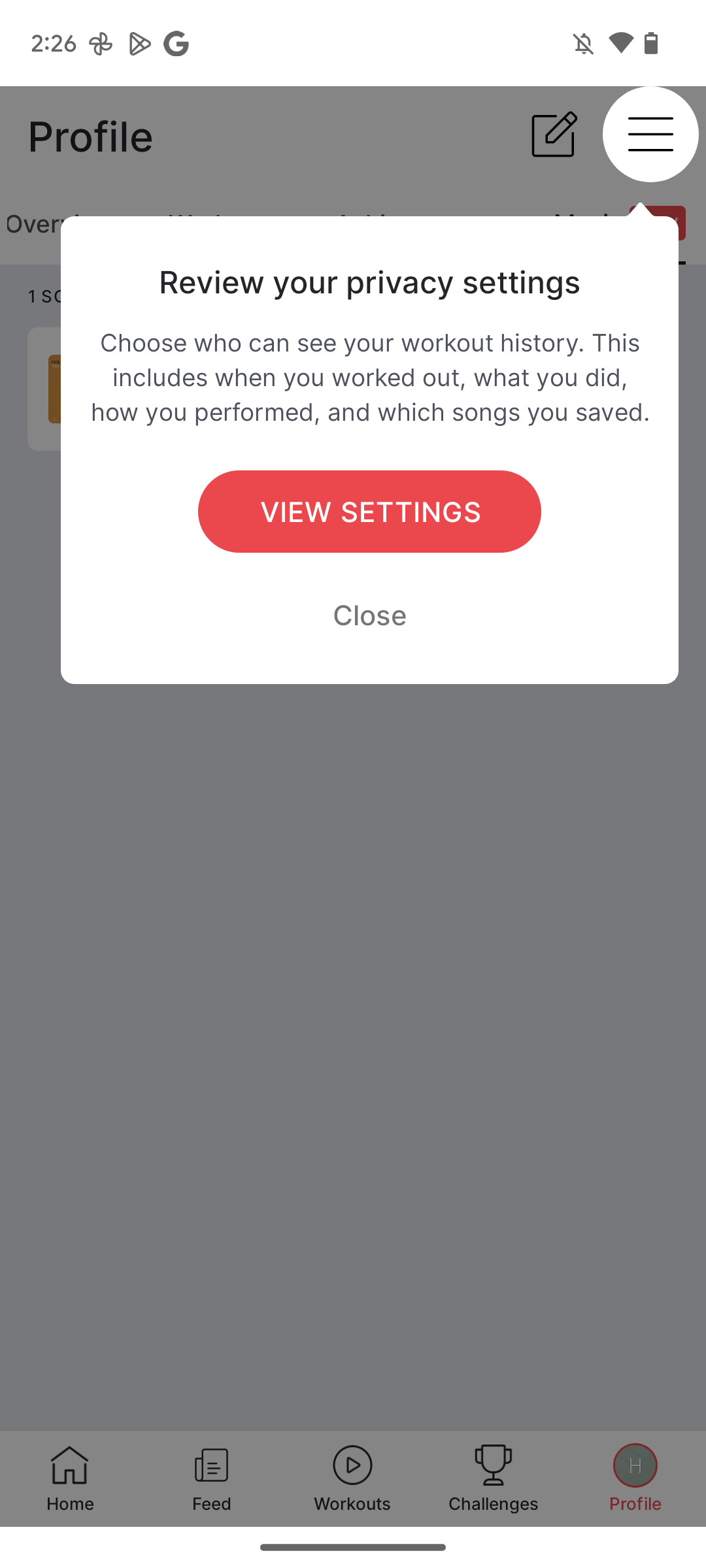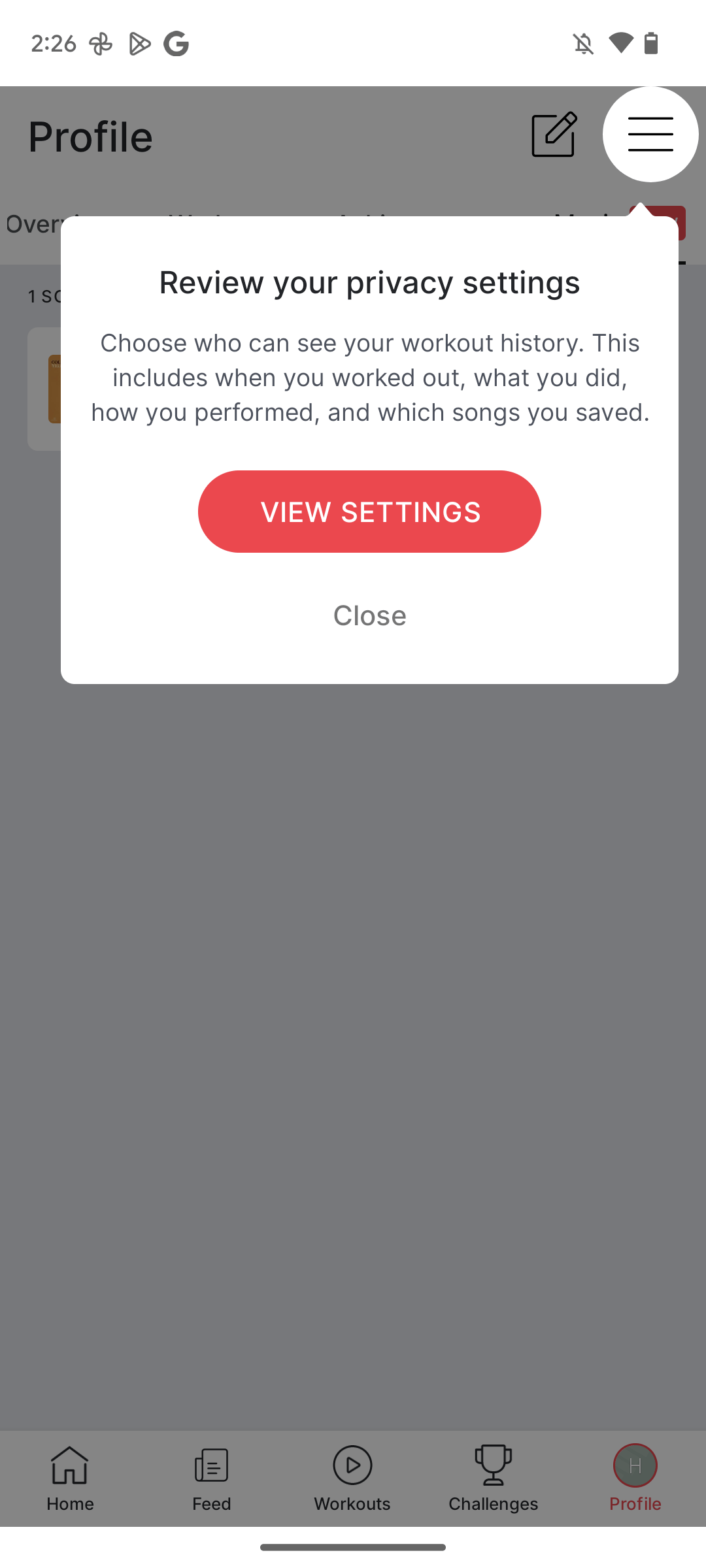 Within the profile preferences, there is now a "hide my music activity" option, which ensures that only you can see your saved songs. Unless disabled, your saved music will be visible to other members.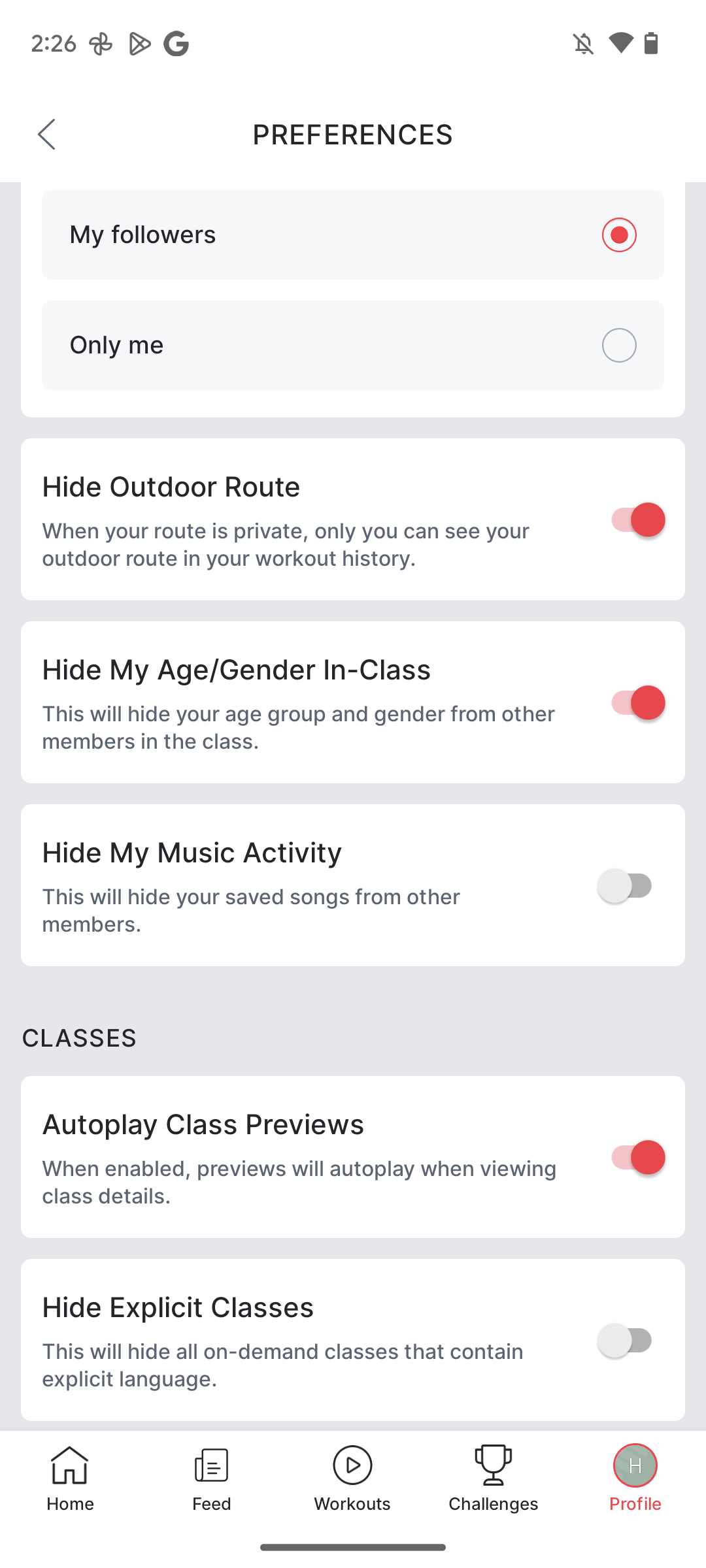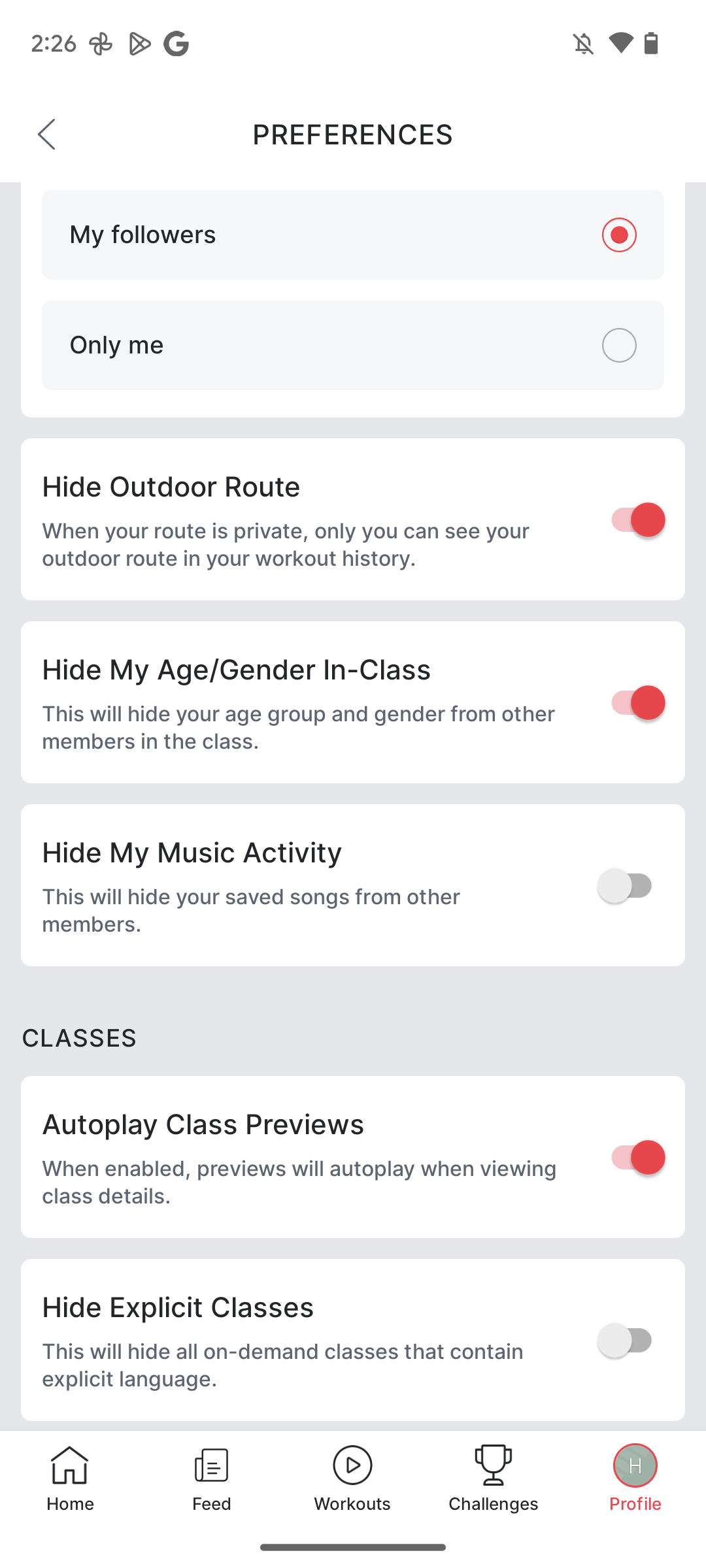 At the moment, the new privacy switch appears to only be visible in the Android and iOS apps – not across the web.
Peloton's support page regarding Peloton Playlist has been updated with the Android App & iOS App and new information about privacy settings.
Finally, Peloton is improving the "preview" feature that first made its way to the Android app last July. The preview feature allows members to preview a lesson directly from the app. The ability to preview lessons has long been available on hardware devices, but was never available in the app or web browser until it was added to Android.
However, members had to deliberately start the preview by clicking the 'preview' button, which launched a 45-second compilation of 2-3 random, predefined snippets from the class. In the Android app, the preview now starts playing automatically when you click on a lesson – with video only, no audio.
You can see this in action here on YouTube, or embedded below:
Historically, when clicking on a lesson to view more details about the lesson plan, playlist, and more, there was only a static thumbnail at the top. Now Android users will see the dynamic lesson preview when they select a workout. This has replaced the class thumbnail.
Again, this feature is currently only available on Android – not the iOS app.
What do you think of these new features? Would you like to see them added to the iOS app and possibly the web browser?
---
Want to make sure you never miss any Peloton news? Sign up for our newsletter to get the latest Peloton updates and Peloton rumors delivered straight to your inbox.